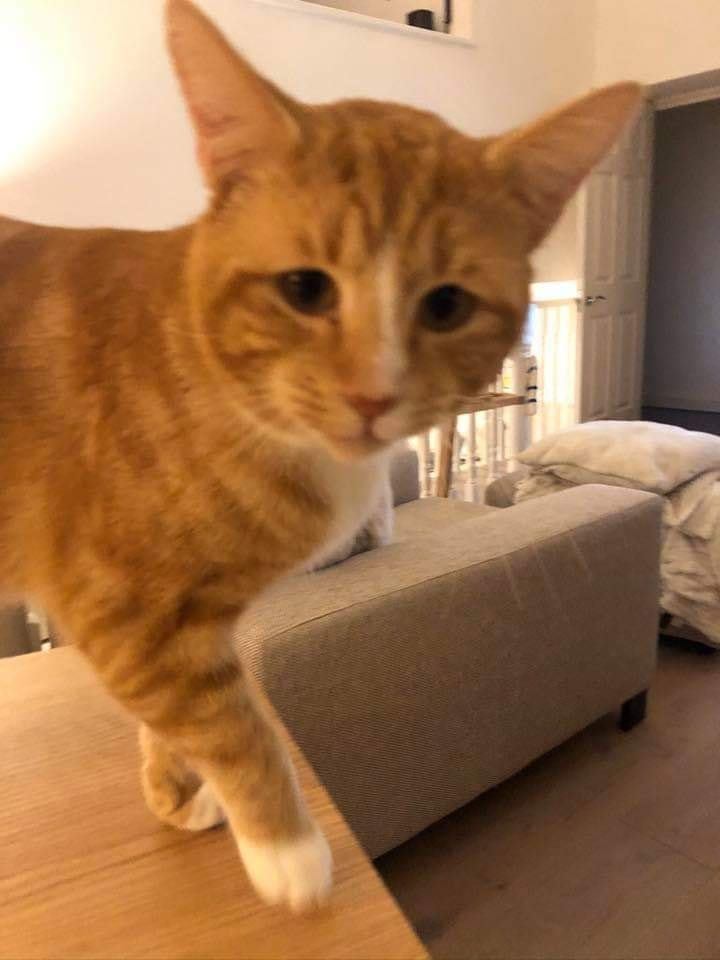 Crunchie is the most gorgeously handsome 3 year old boy, who loves his food and loves affection.
He is a playful young lad and will happily kick around with his mouse toy?
Crunchie will be fine to go with older children who will entertain him and play with him, and is a fairly confident boy.
Crunchie is used to being able to go outside and will want a home where he can safely go out and explore once he has settled into his new home.
If you are interested in Crunchie, please fill out a form here.