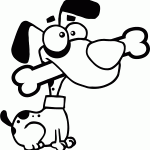 Unlike some rescues, Luna Animal Rescue does not have a centre where you can go to, as all of our animals are in foster homes with their foster carers. This way they live in family environments which is less stressful on the pets and presents them in a more natural manner than dogs kept in kennels may be.
We do still have centralised contact details though.
If you need to call us our phone number is: 07970 800530
In the first instances please use either of the contact forms below.
General Enquiry Form – if you need to get in touch
Animal Enquiries Form – to make a general or specific animal enquiry
Please Note – Response Times.
We often receive a lot of enquiries for animals and we work through these systematically in the order that they are received. We also have people who have enquired previously who are waiting for similar animals awaiting rehoming.
We are unable to guarantee a response in a set time as we may be waiting for an applicant who is a match to view , reserve and ultimately rehome an animal.
We will return your enquiry in due course and will send a reply even if you are unsuccessful with your application as the animal has been rehomed.
If you have previously filled out a full enquiry form and been unsuccessful, call in as soon as you see another animal you are interested in, you do not need to repeatedly send in information.
We are all volunteers, we try our best and always prioritise our animals. Finding homes for them that provide them with lifelong happiness is our priority. We apologise for any delay.