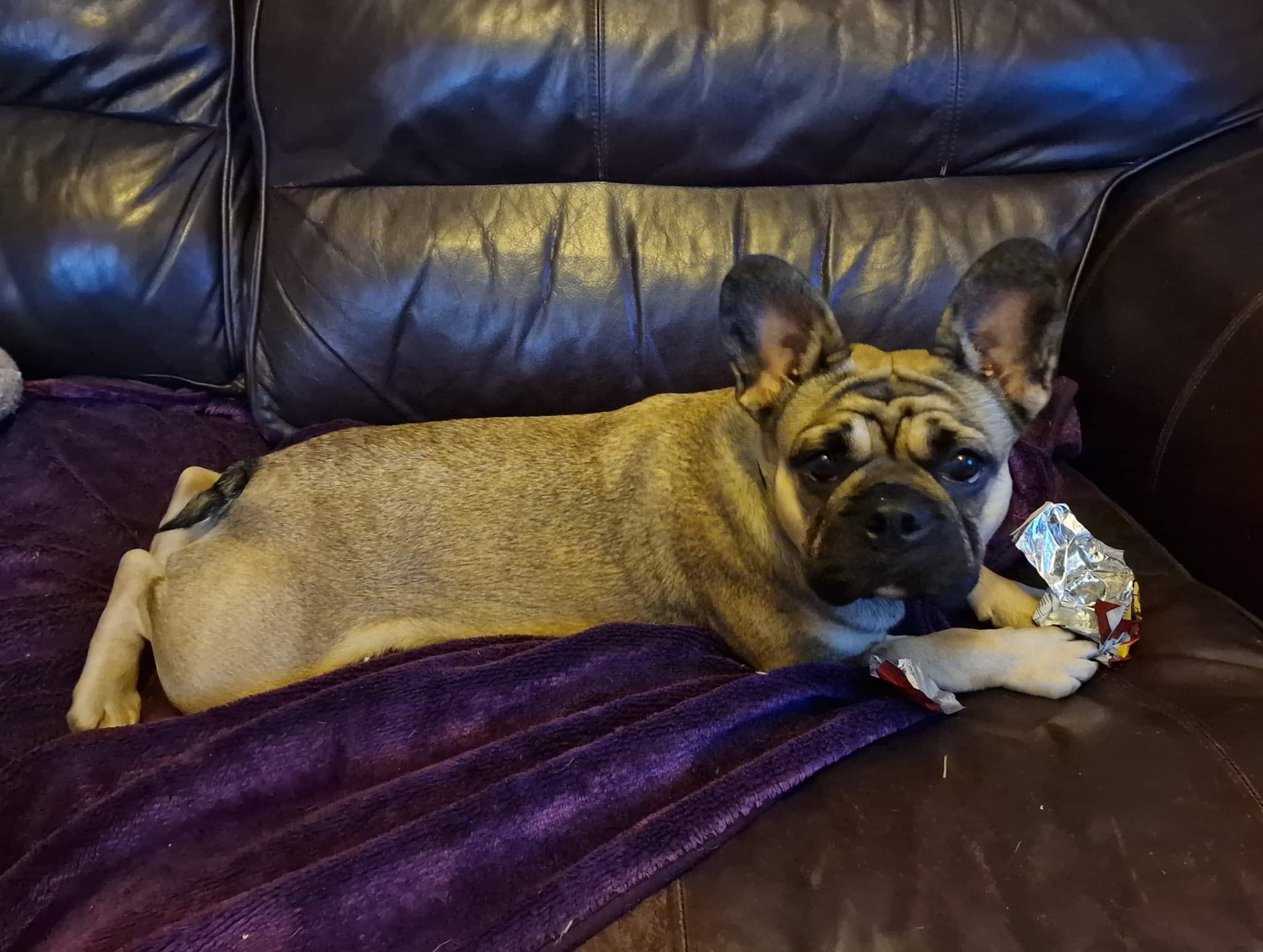 Chyli is an 8 month old frenchie girl who had the awful experience of a huge prolapse during her first season
this poor little girl was another one whose family were unable to cover her vet requirements and therefore handed her over to the vets. Chyli has been nothing but brave and very tolerant to all her intervention, and that is testament to her wonderful nature.
Chyli has recovered really well now and is a super bouncy, happy energetic bundle of fun. She loves other dogs and is very playful, and is really affectionate with her people too. She has no issues, and is clean in the house now and is crate trained and can be left for a few hours.
Chyli needs ongoing puppy training and socialising and she needs another dog friend to live with who needs to be playful and full of fun. Chyli has no issue with children but we will look to rehome her with older dog savvy children as her play can be boisterous and needs some further tweaking.