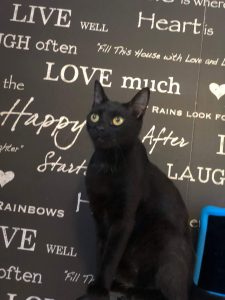 Big Bird (BB) is about two years old and check out those absolutely beautiful big eyes?. She's fine in the company of other cats and dogs and takes herself off to a quiet corner if she's had enough, but still loves to play when and if it suits her.
BB's a very affectionate and sweet little lady who deserves her new family, and would love nothing more than a sunny windowsill to stretch out and snooze on.
BB is suitable for a home with children over approximately 5 years, she's sweet and kind but likes predictable behaviour.