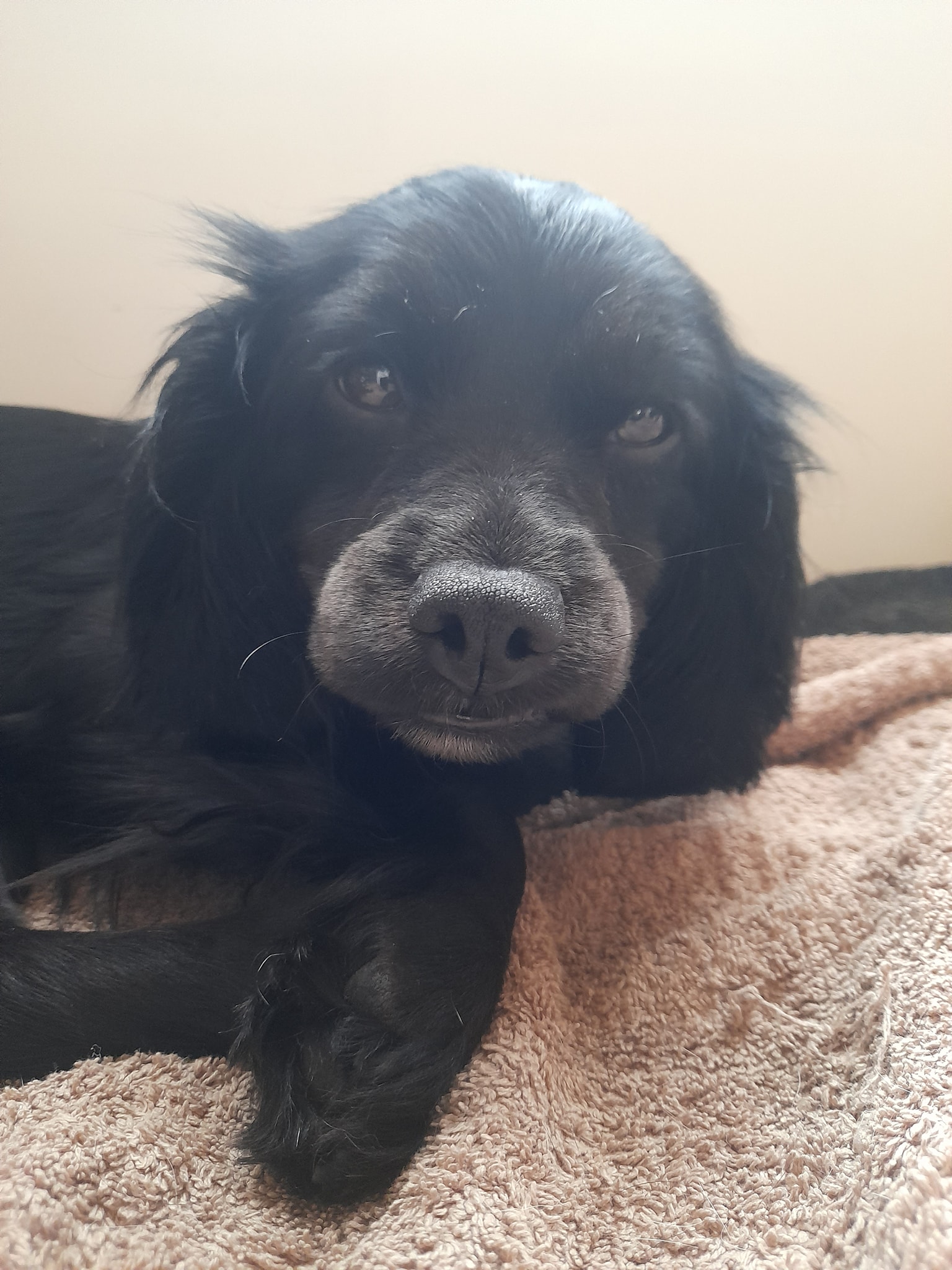 And so…. we are ready to look for Winnie's people
Winnie loves everybody and very possibly will train into being a PAT dog as she is the most gentle soul who loves cuddles. She is nearly 2 years old and has a very calm, affectionate nature with not a bad bone in her body, and is about 8kg and she is believed to be a cavalier x poodle.
Winnie has a complex medical history and a recent complex and involved neuro/orthopaedic surgery involving her neck following a full body paralysis, and her family will need to fully take on board her lifelong requirements. Winnie is likely to have a lower exercise threshold than her peers and as such will need a life filled with plenty of activities that don't involve long exercise. She loves snuffling around looking for treats and loves meeting people and having cuddles, so may suit a variety of activities to keep her brain occupied.
Winnie is mobile independently in the house and garden (much easier for her on carpet), and can walk short distances outside on a harness, but still has a wobbly looking gait pattern. She will require ongoing hydrotherapy and veterinary review, so will need to stay in the North Herts/ Beds area.
We are specifically looking for a foster to adopt home so that winnie can continue to recover in the home that she will stay in. Her requirements:
● commitment to ongoing vet and hydro appointments as needed.
● understanding of medical condition and requirements going forward.
● understanding that she may still have continence issues currently.
● at least one other kind and non clumsy dog (winnie uses other dogs to be motivated to move around at the moment).
● no small children or vulnerable adults (winnie is perfectly behaved but is a huge trip hazard currently and cannot afford for anyone to bump into/fall onto her).
● a safe, level or ramped access to a garden without any hazards for her.
If you are interested in her please fill out the form here and please note that we are unable to return all enquiries but if you receive the bounce back email then you have successfully submitted your enquiry.