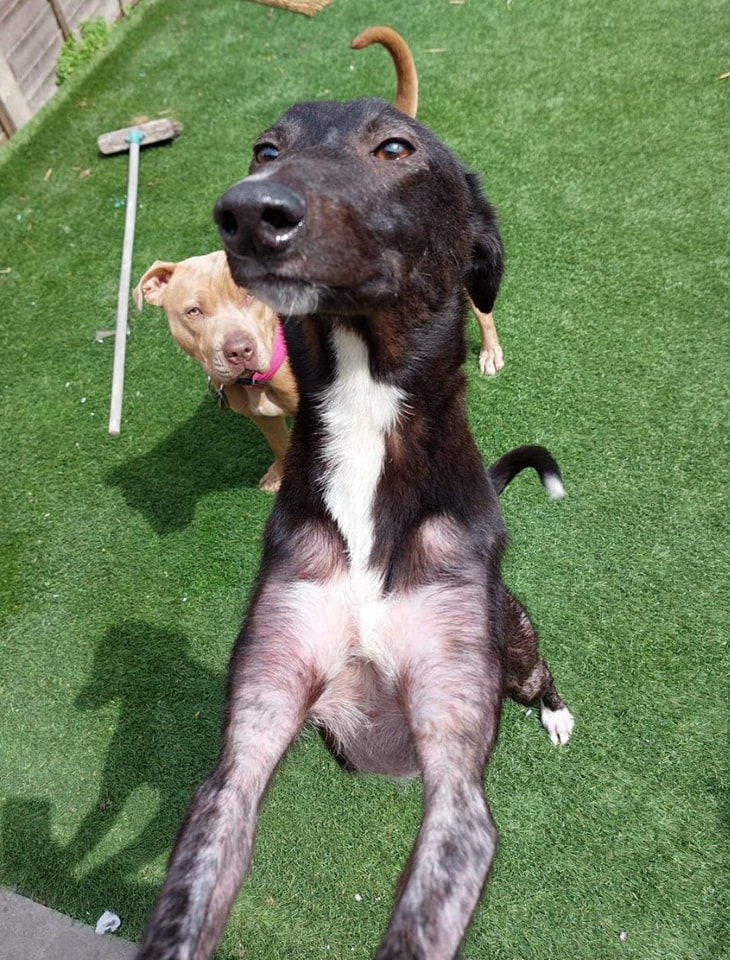 Meet Sprint, he is an absolutely beautiful 10 month old small lurcher.
Please excuse his terrible skin which is improving all the time now he isn't lying in his own urine and his parasites have been treated
once his coat comes through fully this boy will be utterly STUNNING.
He has the nicest nature, the kindest, most fun personality and is cat trainable with a bold cat. Sprint loves everyone, he's a little shy initially, but soon warms up, and he LOVES other dogs. He has great play skills, but is a little exuberant for oldies and would benefit from a doggy friend who wants to cuddle and play together.
Sprint is crate trained and can be left for up to 4 hours with no issues. He is, however a bit of a cheeky monkey and will thieve food if allowed to
This boy would excel at something like canicross, he is a good boy out and about and fine in the car too. He's currently in foster in Arlesey, Beds and is ready for his new family now (please factor this in and ensure if you apply that you are ready for him). He can go with children, probably over 5s simply because he will be a bouncy, playful and slightly clumsy boy.
If you are interested in him please fill out the form
here
and please note that we are unable to return all enquiries but if you receive the bounce back email then you have successfully submitted your enquiry.