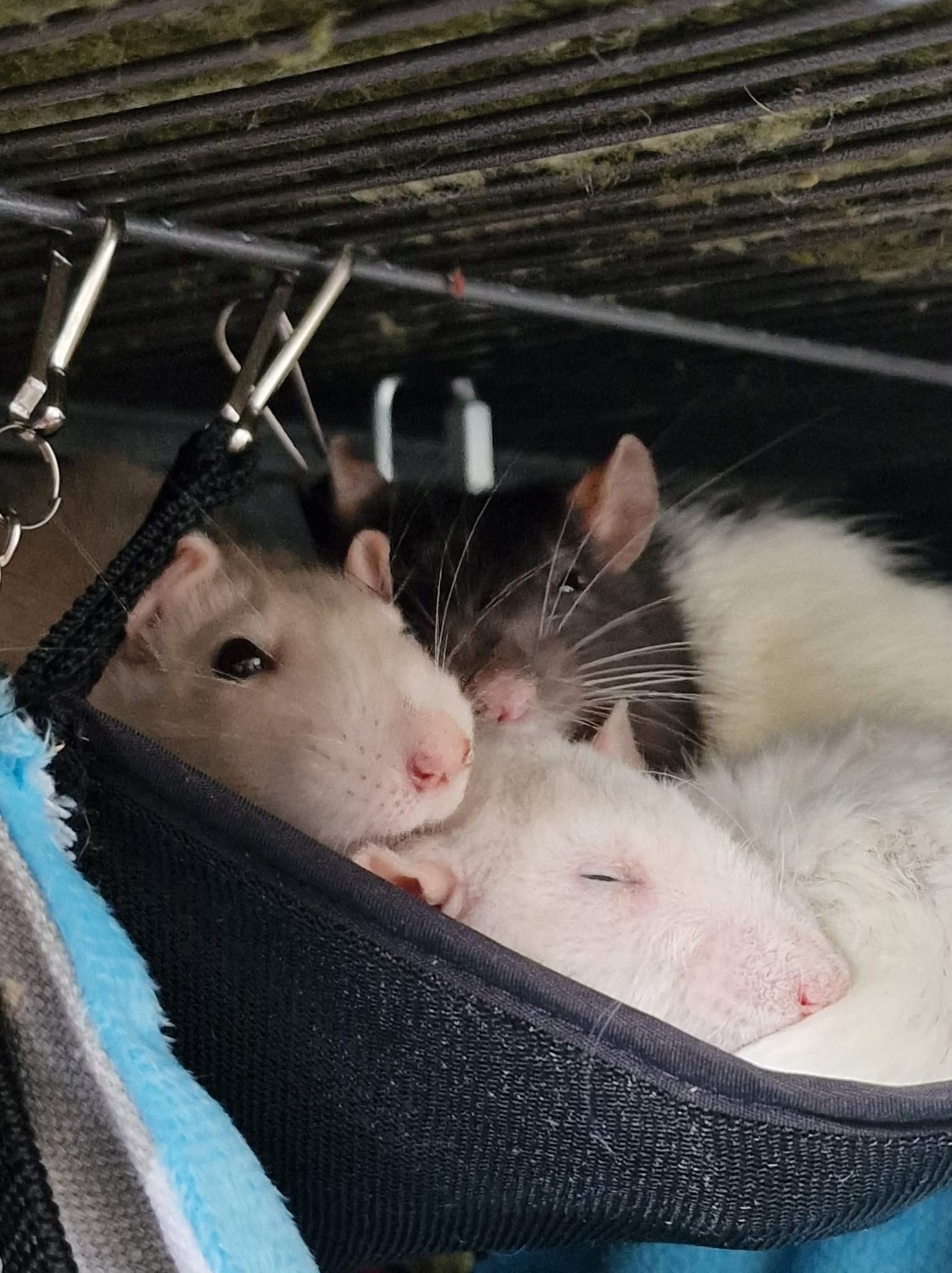 We have the most fabulous 5 little rat girls who are waiting to find their new home….meet Pheonix, Myrtle, Hippogriff, Kelpie and Rowena.
They are all sociable, friendly and as always with our rat friends, are very clever and resourceful.
We would like them to stay together ideally, so they need a good size set up, with lots of interaction as well as lots of things to keep their brains busy.
They are currently in foster in Arlesey, Beds and are ready to find their new home
If you are interested in them, please fill out the
form here
please note that we are unable to return all enquiries but if you receive the bounce back email then you have successfully submitted your enquiry x