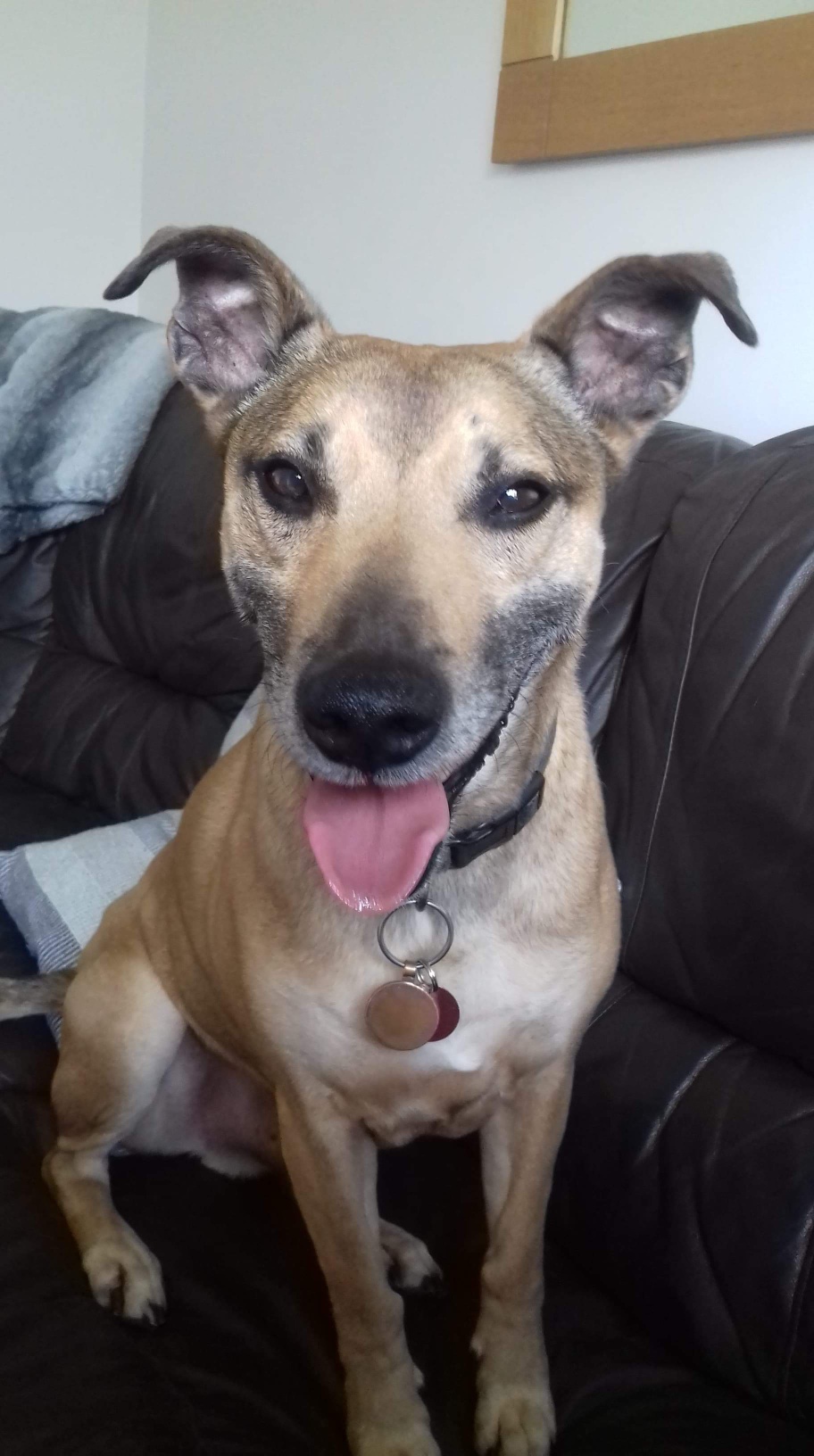 Toby is a 7 year old medium sized cross breed, who has a beautiful kind nature, but is a bit of a worrier.
He loves to sit with you and rest his head on your lap and to know that you're there for him. He's affectionate and loving and really enjoys just to be with you. Although Toby is actually very sweet with children, while he is anxious he can be a little bit (ahem) humpy… so we would recommend a calmer, quiet house with older children who don't spook him so much.
Toby loves other dogs, but again can appear a little over amorous… it's all nervous energy and once another dog tells him off properly he stops it, and we fully anticipate that this will wear away completely once settled into a new home.
Toby can be left, and is crate trained and incredibly well house trained and clean, however he can be fractious so an ideal home for him would mean a small amount of time on his own.
Toby is… how do we put this…. certainly interested in cats…. we would not rehome him with them as he's decided that Cat Pie would be an entertaining meal choice…. we've obviously told him otherwise
Toby was adopted through us when he was just a year old, and unfortunately after 6 years of love and happiness, his owner has fallen ill and had to return him. This gorgeous lad deserves the chance to feel settled and secure once more.