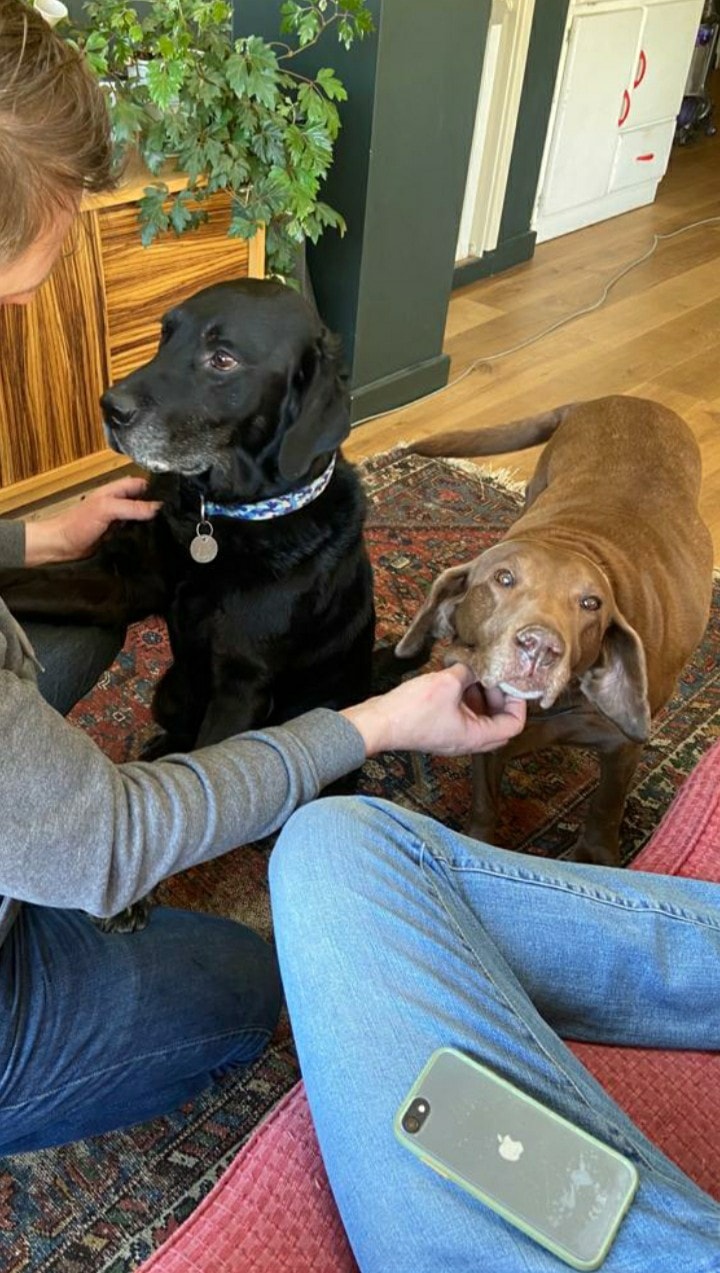 Jambo is a 10 year old lab cross boy, who's had a tough past.
He struggled in a house with domestic violence, and we believe he too was quite badly beaten, and became quite protective of his family.
This lad has done really well and is living happily in with 3 other dogs, but would be equally at home as an only dog.
He can be reactive on lead, and will need an owner who is capable of making him feel cam and secure, as his role before was to protect, and he needs reminding that this is no longer necessary. Currently in foster, this is not an issue whatsoever as his foster family are calm and confident and he responds well to that.
Due to his stressful past, we wouldn't place him with small children (this was also a factor in the violence within the home).
This lad would love a calm happy life, and apart from a little stiffness at times in his joints, he's fit and healthy and loves country strolls. Please remember he is a bigger boy, and although very gentle and calm, his owner needs to be physically able to look after him when out and about on lead.
If you think you have the home for this lovely guy, please fill out a
form here
.
please note we cannot reply to every enquiry individually, however, if you get the bounce back email we will have received your enquiry.