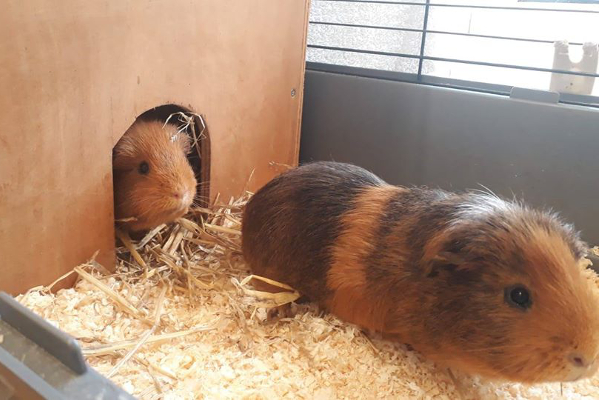 Scrooge and Marley are a pair of 10 month old bonded, neutered guinea pig boys, who are really friendly and happy to be handled.
They love to have some time out on the grass during the day, so we would like the to have the opportunity to do this even though they are currently living indoors.
Thy would suit a family, who like to spend time handling and socialising their pets. They are lovely little lads who deserve their new family.