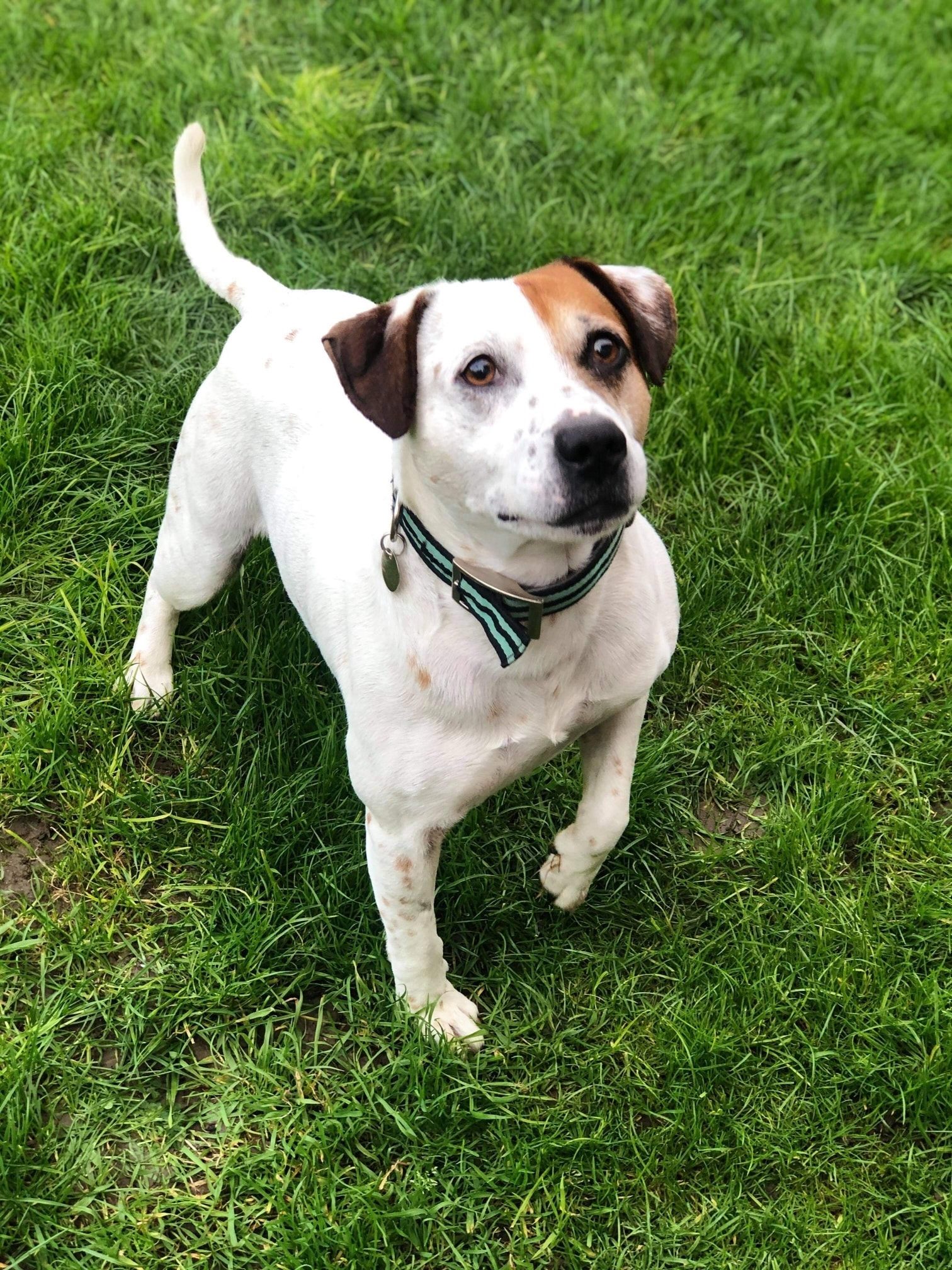 Mac is a 4 year old staff x jack boy who has a heart of gold and there's only one thing in life to love….BALL!!!!
Mac can be unsettled initially and needs time to get into a new routine, but once settled, he can be left happily for a few hours and is crate and house trained. Mac has an absolutely solid personality and loves everyone, he just wants to be friends and play, and play, and…. You guessed it… Play
Mac has bundles of energy and will want an active house where he can really bond with his new people and be entertained and have lots of fun. He can live with children and enjoys their company, but ideally not too over stimulating a house (so one or two older calm children would be fine).
Mac does, as many staff types do, have a long term skin condition, which is managed on a grain free diet, good parasite control, piriton and will very possibly at times need intermittent steroids. Mac is otherwise totally healthy, and his skin is improving all the time so hopefully with good food and long term care it will continue in this direction.
Mac is friendly when meeting other dogs out and about, but would probably be best suited to a home as an only dog, as he's quite a boisterous lad when socialising.