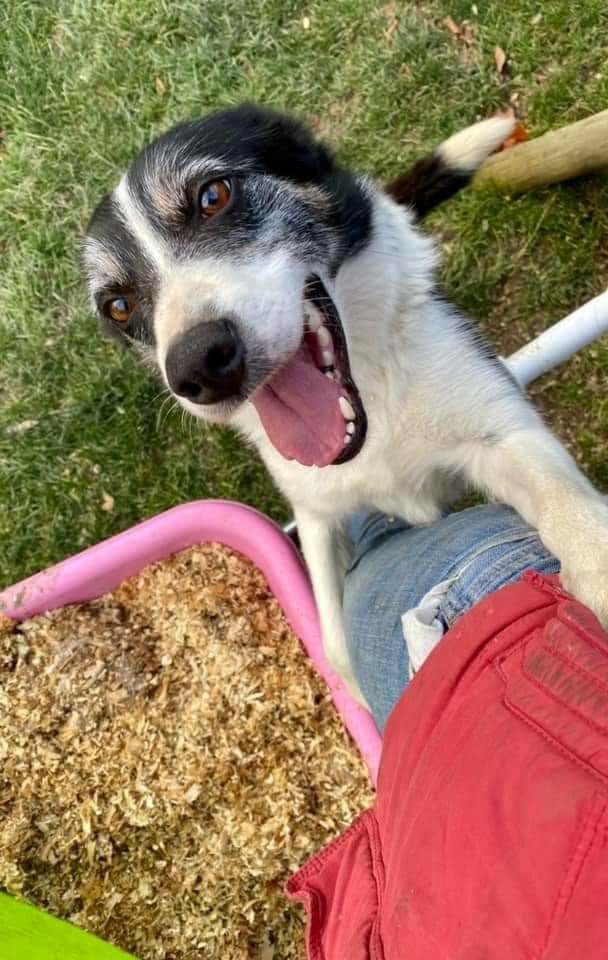 Dot is a 6 year old ex farm collie.
She is now looking for an only dog home, although when out and about she can be fab offlead meeting other dogs, on lead she can be worried and a bit reactive. Within the house, she has a working nature towards other dogs or pets and can be herdy- collie people will understand that this is inherent in her genetics. Dot is very easy to correct, and always wants to please, to an experienced handler, she is easy to give confidence to and will listen carefully for commands.
Dot is a very sweet natured dog and is a poppet that just wants to follow you all day
and will sit at your feet while you work, looking lovingly at you.
Dot is a highly intelligent girl and would thrive with an outlet for it, with brain games, or perhaps even a doggy discipline to train into, including being an active girl and enjoying runs of up to 15km.
Dot is less confident with men and will need time to bond to new family members, and would prefer a fairly predictable, fairly rural kind of set up with an active family, who understand collies and their traits.