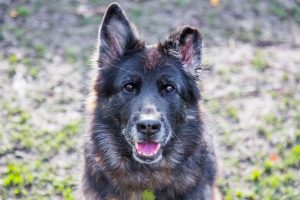 Hex – 11yrs GSD female
Hex has known hip dysplasia, arthritis in her knees and a degree of degenerative myelopathy affecting the strength and coordination in her back legs, but she is a real trooper and still enjoys walking upto a couple of miles a day.
No issues with other dogs, children or cats. Dislikes – slippery floors and stairs. Likes – tug toys and tennis balls. Best feature – thick cuddly coat.
For more information please fill in an enquiry form.