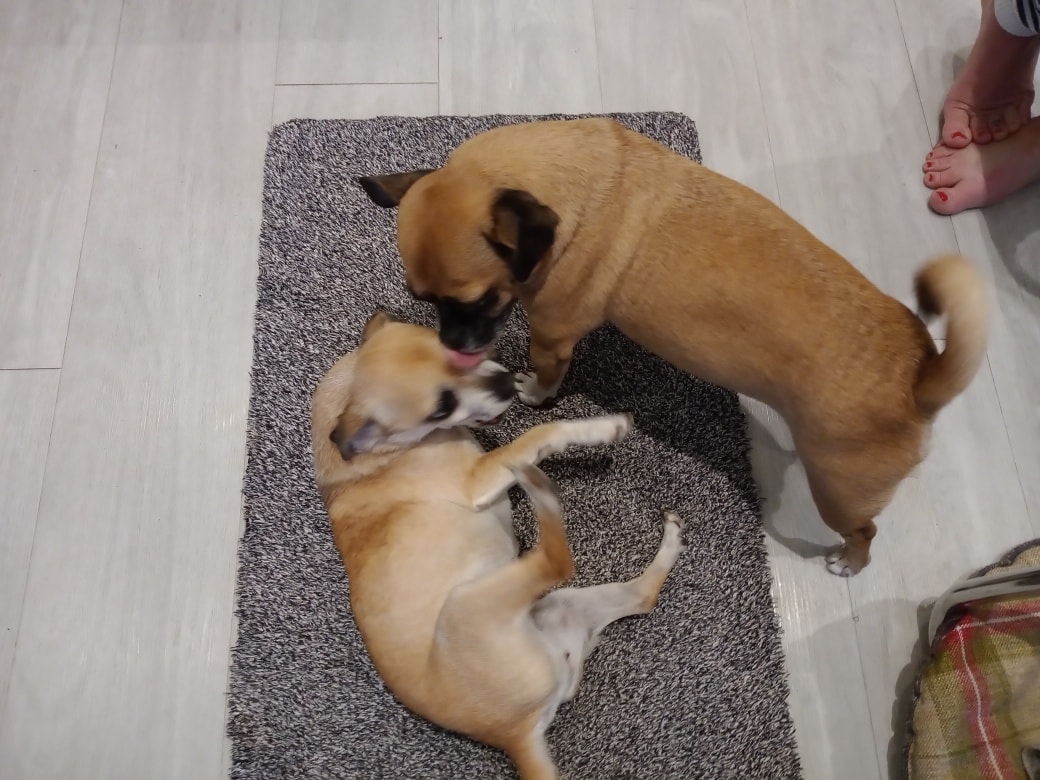 This little pair of beauties are chi cross pug little beauties, mum Hershey (darker nose) and Buttons (tan face) aged 8 and 6 years.
These little ladies are such waggy, waggy girls. They are really well bonded and spend their time looking for each other and then snuggling up cuddling or playing together, and are incredibly sweet.
They are used to living with lots of other dogs and are very dog friendly, but can be wary when out and about , and need a confident owner who can tell them to shush and say hello nicely, then they are fine.
They are the most lovely pair of kind hearted little souls, and are such poppets, always getting ready to jump up and snuggle in for a cuddle. Both are very sweet with children, but border on the nervous side, so children must be confident and ready to cuddle them when introduced or they lose some of their sparkle and get hesitant.
Priority will be given to people who have enquired previously, especially for a pair of dogs. These little ladies will not be be split, but can live either with other dogs or just as the pair they are. They would love a home where people are around most of the time, and they love their walks, so will need to be an active home too.