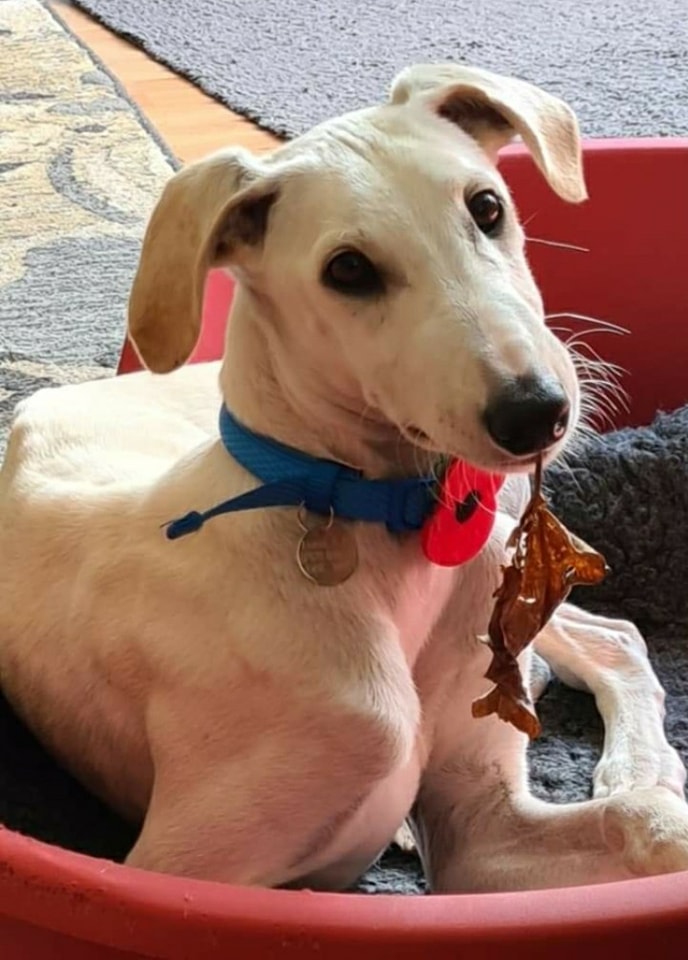 Meet the very very beautiful little boy Hallux.
Hallux is only about 5 months old and has already had the hardest start in life.
Found and handed into the pound this poor, starving emaciated little guy had a super nasty fracture dislocation of his left femur which was sadly not fixable. Hallux has had a procedure to remove the head of his femur and is currently relearning to walk on his wobbly leg, but us the happiest guy you could meet.
Hallux is just a baby, and is very much both cat and dog friendly and child friendly as long as they are old enough to understand and will be careful with his wound site. He's a good boy in his crate for a couple of hours and is house trained with regular toilet breaks.
Hallux should not need any further vet work and he is a happy boy who is not in any pain and will learn to walk again without his hip joint. Hallux will be fully mobile, and will want a normal active life once he's finished his recovery period and needs an owner who understands he will gradually build his muscle to support his pelvis and fill in the joint space to be totally functional.