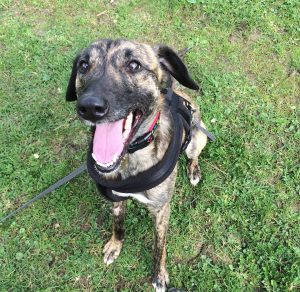 Gherkin is another cracking lurcher boy of about 18 months. He's also very dog and people friendly. A typical lurcher, loves a bit of play time and fun, then happy to settle down for a good relax.
He's in foster with older children and hasn't been any issue at all, and is a generally good all rounder. Given the chance he could be a little cheeky and want to hog toys, but if reminded, he gives them up easily, but for this reason we'd recommend children over 8.
He's a really, happy, sociable boy who deserves a lovely new home.