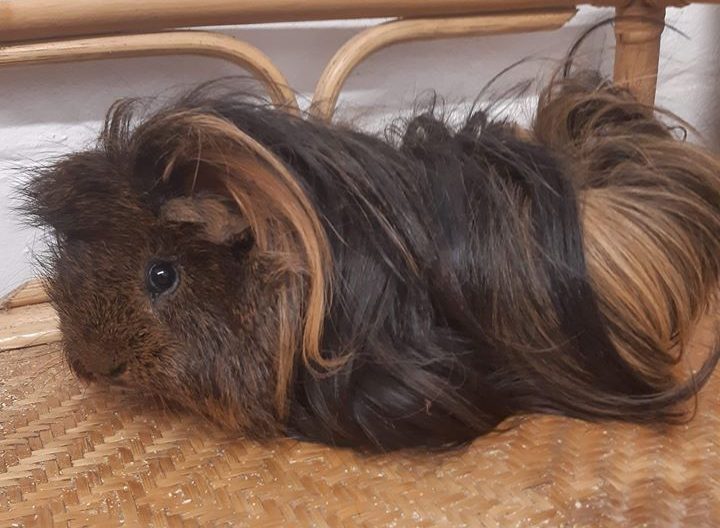 **Rehomed** Frank and Butcher are a pair of 8 month old neutered boar brothers who are looking for their new home.
As you can see they do have some grooming requirements and need a home where someone experienced will take good care of their hairdos.
They aren't massively enamoured with the concept of male grooming and would prefer if they are totally honest to be allowed to be hippy chic ?
These guys are a little under handled, though getting better, they can be a little nippy if handled for too long, so older children and adults for these guys.
They are currently indoors with access to outdoor run in good weather, but would be able to be either in or outdoor pigs with the correct set up for them in place.
**Rehomed**