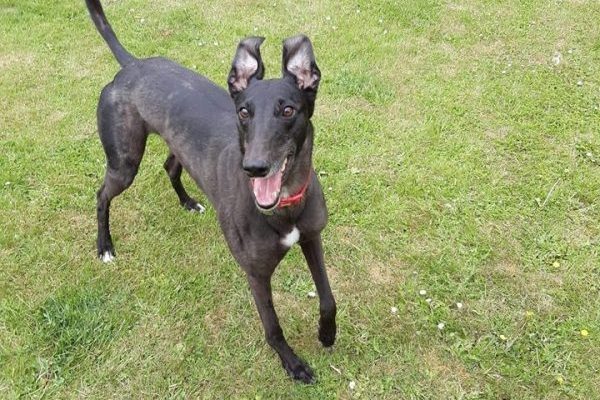 Ayers is an almost 4 year old ex racing greyhound. She has a lovely cuddly, affectionate nature and is a real sweetheart.
She would love a family home with children over about 5 (she's very gentle natured but quite boisterous when excited), the more people the merrier- that means more cuddles!
Ayers has bonded closely to the other dog in foster with her and really relies on her for stability, therefore we know she needs a doggy companion. She can be left for short periods of time, but is generally most happy with people around most of the time.
Ayers is a typical ex racer, bombs around and loves racing around doing zoomies, then crashing out on the sofa/blanket for a lovely long snooze….
No small furries and no cats for this young lady, far too excitable for that.