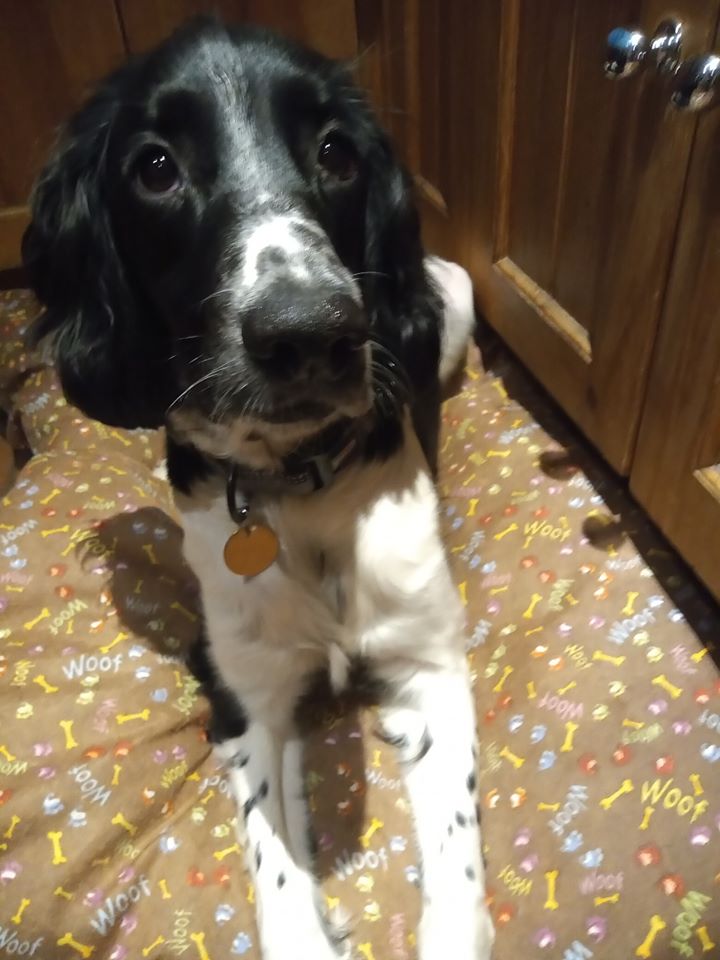 Flapjack is a typical gumball cocker x Springer spaniel of about 8 months old. He's a busy boy, but don't fall into the trap of thinking you can just run him and wear him out- he needs more than just exercise, he needs to use his brain. He loves a ball game and he loves playing find it, and he could be promising at scent work.
He's dog and child friendly (not cat tested but likely very trainable) and is crate and very nearly fully house trained. He's able to be left for a few hours as long as he's had plenty of playtime and has a Kong or a chewy type toy to have with him.
Flapjack travels fine in the car and loves to be out and about. He's a young lad with a big future, he deserves to enjoy his life and spend his brainpower on something he enjoys.
Flapjack needs a doggy companion, and he would love that to be a dog who's playful and enjoys tuggy games and playing chase and bitey face. He'd make a brilliant canicross dog or will train into almost all disciplines, as he's smart and wants to please.
If you have space for this lad in your life, remember, he will be popular, fill out a form here