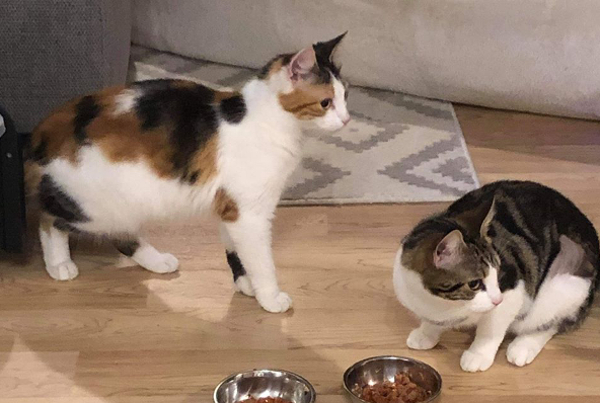 Danish and Bloomer are a beautiful pair of bonded pretty sisters of about 8 months old ?.
They love to play hide and seek together and explore new rooms and finding hidey holes. They are fine with other cats & dogs that respect their space, however we need to be absolutely sure they won't get chased as they can be really timid already.
They will need an understanding, quiet and calm home, with no small children or busy comings and goings, where they can settle down and come to you in their time, it will take a while to see their true potential but they are beautiful girls who deserve a lovely new home?
If you think your home would suit Danish and Bloomer, please fill out a form here