Etoile is a beautiful tortie lady of 4 years old. A typical tortie nature, knows what she likes ?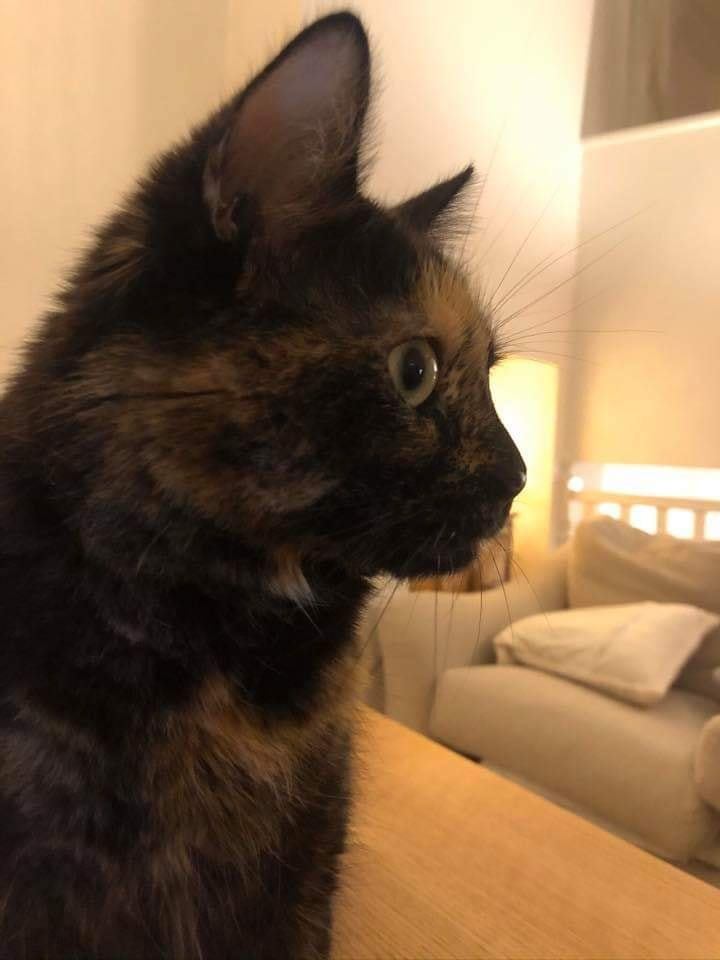 Very friendly and affectionate and comes for a cuddle once she feels comfortable, and is a truly beautiful girl with the thickest, full, bushy tail .
Etoile takes some time to come around and is suited best to an adult home, ideally as an only cat, where she can take her time and remove herself if she's feeling worried.
A beautiful girl who will make a lovely companion. If you are interested in her, please fill out a form here