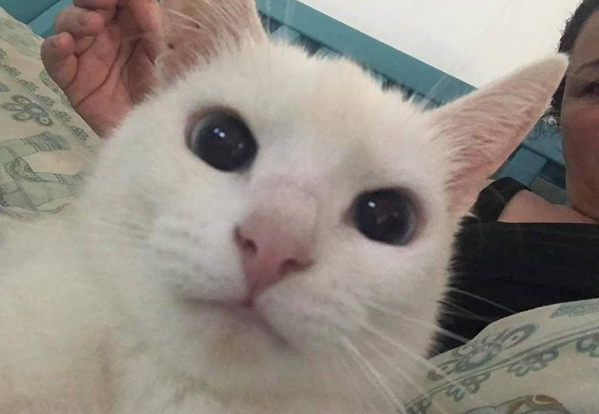 Dixit is a lovely 2 year old girl who previously lived as a house cat with a number of other cats. Here's what her foster mum says about her…. "This little beauty has grown into an unbelievable little foster friend. Initially super timid, she did hide for a little while. However, three weeks in, now that she trusts me she does whatever you ask her to! She's good with cats and even met my two bouncy dogs with very little fuss and just wandered around like she owned the place.
Give her time and she will be your best friend forever! Loves a head rub and get her sweet spot on the shoulder she leans in/falls over ?
She's lively so you can't see very well that she's all white apart from a pretty tabby tail. Absolute doofus in the best possible way ??"
If you would like to apply for Dixit, please fill out a form at www.lunaanimalrescue.org due to her being initially shy, we would like her new home to be relatively quiet, so no small children, although visiting children are fine.
If you are interested in giving Dixit a forever home then please fill out an enquiry form