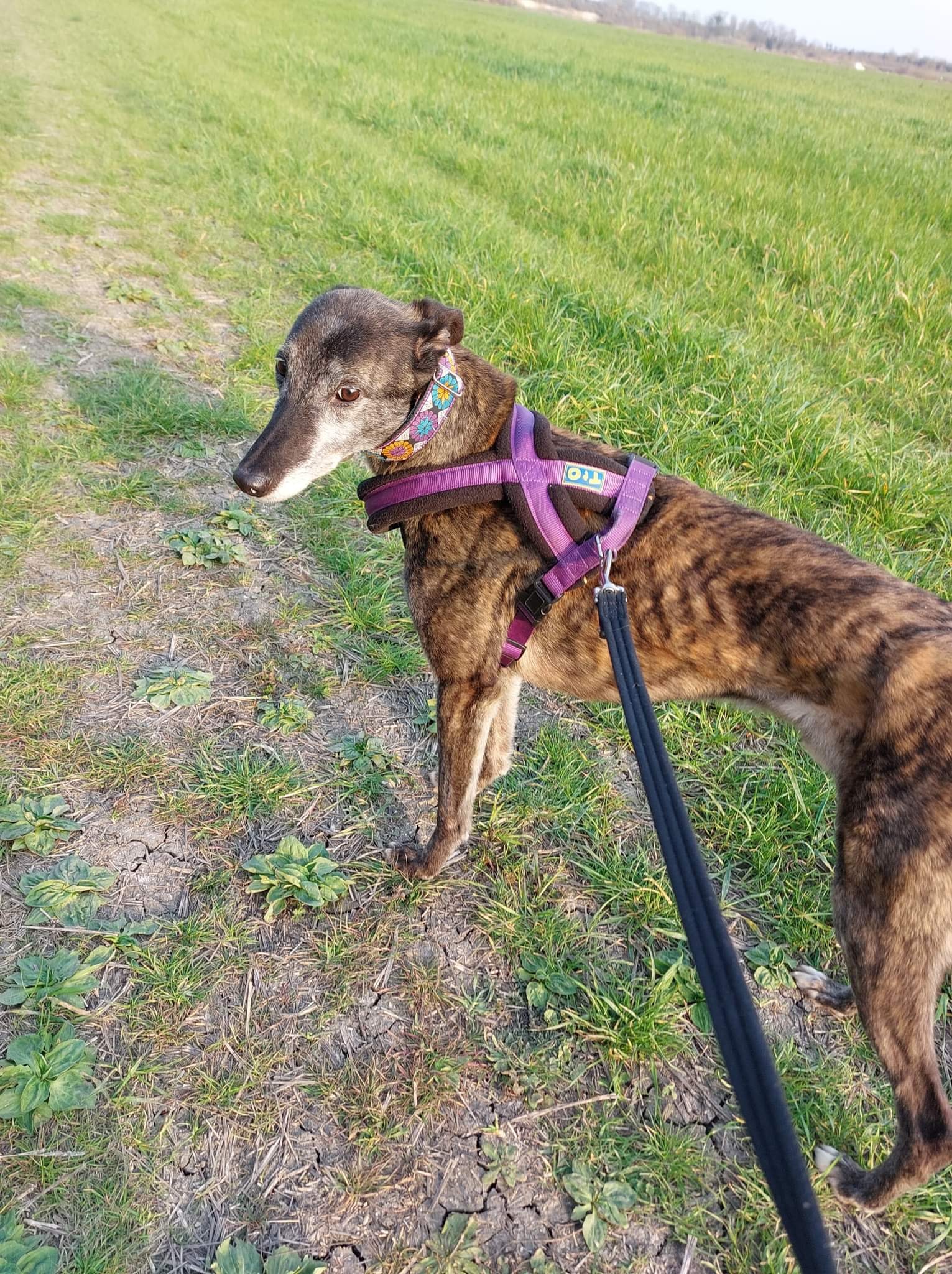 Gorgeous Bryn is a small lurcher of about 8 years old. He's very friendly with everyone he meets and is kind and affectionate natured.
Bryn is a good boy out and about and meets everyone with a waggy tail and a smiley face, and he's low maintenance around the house. He is clean and can be left for a few hours, but most of all he loves sitting by your feet resting his head and being stroked.
Bryn is able to live with another calm dog, or as an only dog. He would like to have a quieter home with older children or adults only, as he would be worried by too much excitement and noise, and is a lovely companion boy for a quiet house with someone who wants a furry friend beside them.
Bryn is currently in foster in Arlesey, Beds and if you are interested in him please fill out the form here please note that we are unable to return all enquiries but if you receive the bounce back email then you have successfully submitted your enquiry x