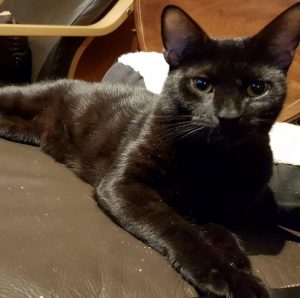 Bronte is the most plush coated, beautiful girl of about 18 months. She's raised her kittens who have all gone to their new families, and now she's seeking love herself.
She's a really affectionate girl, just shy to begin with, and once she trusts you, she truly is your absolute best friend.
Bronte would suit a quieter environment, without lots of noisy activity or too many other pets, and may also be able to be an indoor only cat, given the right stimulation. Bronte is a really special girl who deserves to be loved, so if you think you have space for the beautiful girl then please complete an enquiry form.