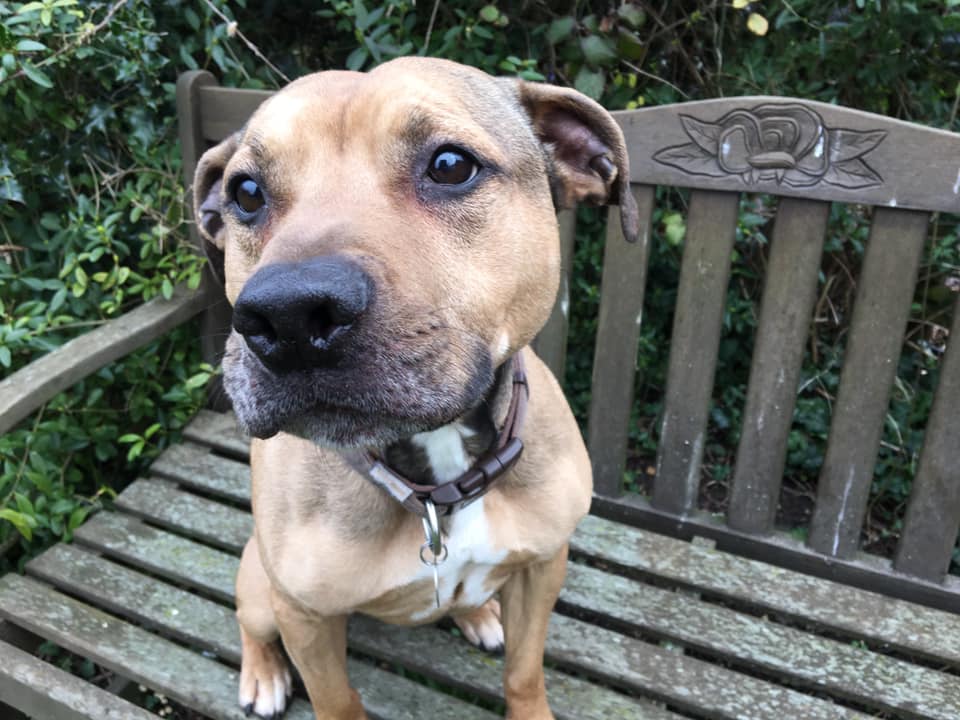 Brady is now looking for his new people and home. He's a medium sized five year old Staffie X.
Brady is with us due to a change in his owner's circumstances. He has found the change very unsettling and certainly has not been quiet in letting us know about it. Be prepared for a few tears and a day or so of crying before he finds his feet and the joyous bundle of Brady emerges!
An energetic intense chap who will need both physical and mental stimulation. Too full on for young children. Always very happy to see you and greets with enthusiasm whether you've been away for 5 minutes or several hours. Knows basic commands and has good recall. Learning "leave it" which will help his manners and control of his enthusiasm. Loves people, food and tennis balls.
Do you have a Brady sized space in your heart and home? if so please complete a form here letting us know what you can offer this gorgeous Staffie boy.