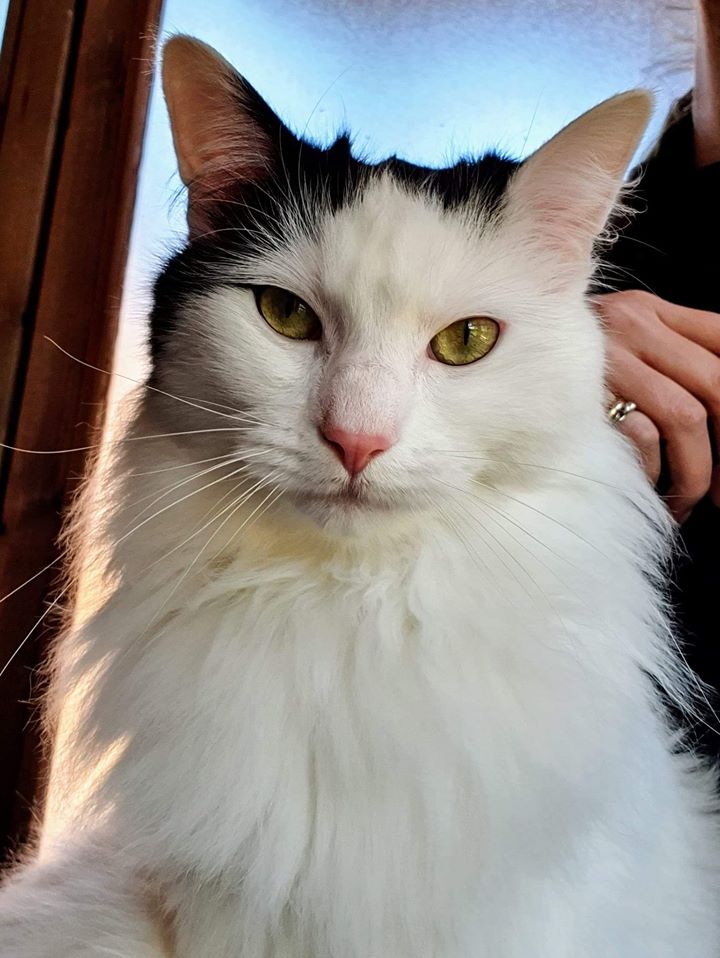 Bubbles is an almost 3 year old neutered male semi long haired boy with the most handsome face in town ?
Bubbles has only lived indoors, so will need either an indoor home or somewhere he can be very safe to explore a new environment once he has settled in, as he is not worldly wise in any way.
Bubbles will want an adult only home as he is initially very worried by change, and will suit a really predictable environment where he is the only pet and is given time to bond to his people.
Here's what his fosterer says
'Bubbles is a bundle of soft fur with a huge character. He loves a head and neck scratch and will hop onto your lap on his own terms. Bubbles is a vocal boy who likes a chat and will tell you what he does and doesn't want.'
If you think Bubbles would be happy in your home, please fill out a form at www.lunaanimalrescue.org or if you have previously done so, please call or message us x