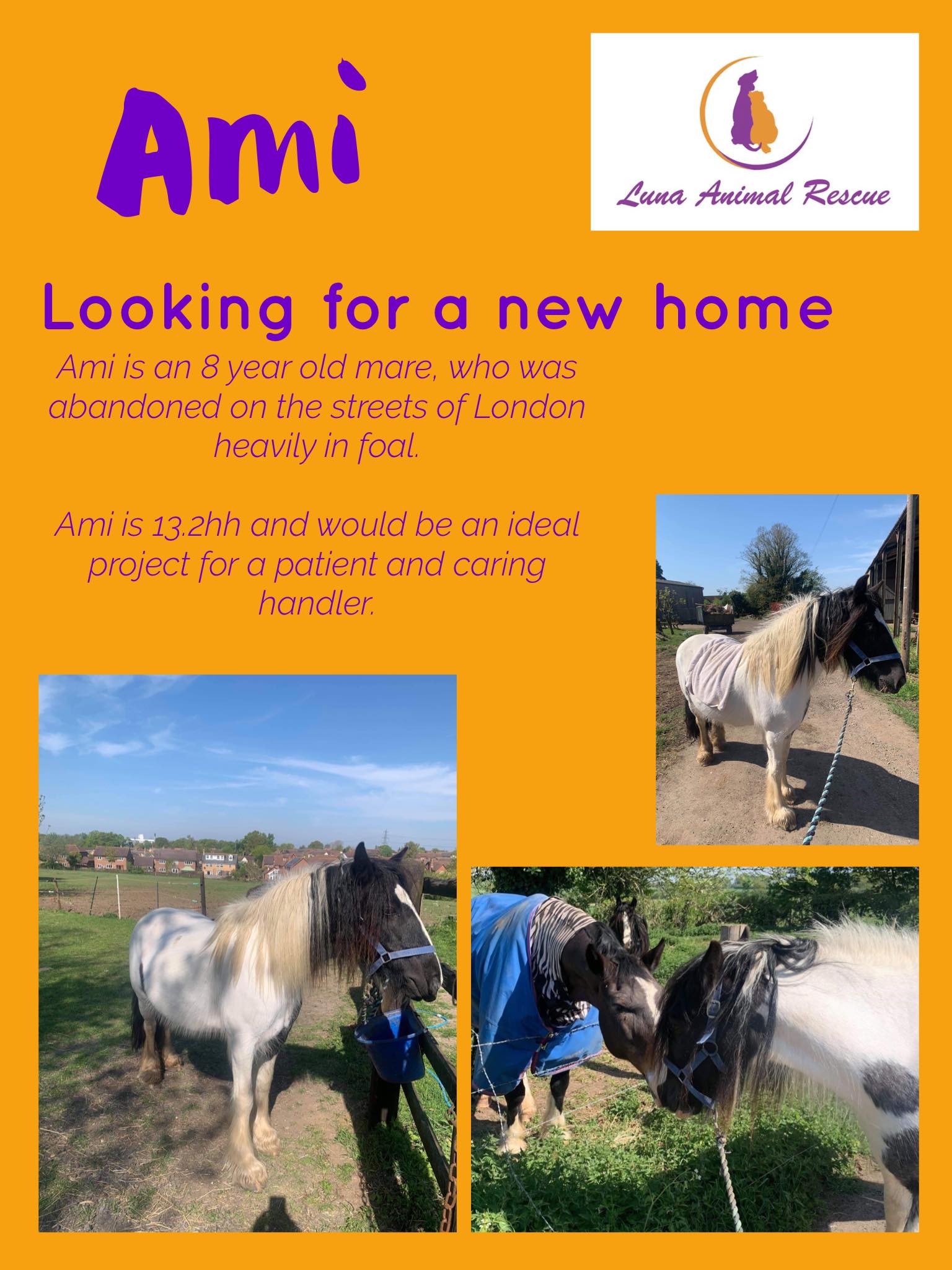 **Rehomed**
Ami is a 13.2hh 8 year old mare who is the mum of Lottie our filly. Ami was found abandoned on a London high street, heavily in foal, and despite being chipped she was unclaimed.
Ami has been a fabulous mum but the time has come for her to find her people… She's not (as far as we know) used to being ridden, and has clearly bred at least a few foals in her time
. We suspect that she had a tough life, as she was quite shy when she arrived to us, but once she can trust you, she's a very sweet natured, kind mare.
Ami is an absolutely superb companion horse, she can be turned out with mares and geldings with no issue. She is a very good doer and requires minimal maintenance, and has stayed sound unshod and seeing the podiatrist regularly for the last year while she's been with us. She is currently living out, but can be stables part time.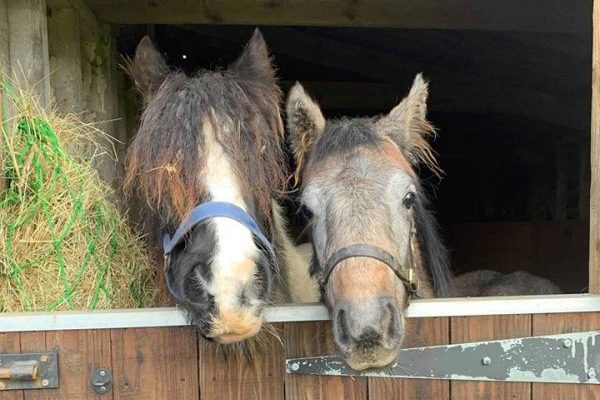 Ami deserves to be somewhere where she is loved, she has been led out in hand and had a small child sit supported on her, but we have not attempted any more than this with her at present
Ami will be subject to a Luna adoption agreement, which means that she will not be allowed to be sold on or moved to new owners, but can be returned to Luna if required to be moved on in the future ( although we are obviously hoping not). **Rehomed