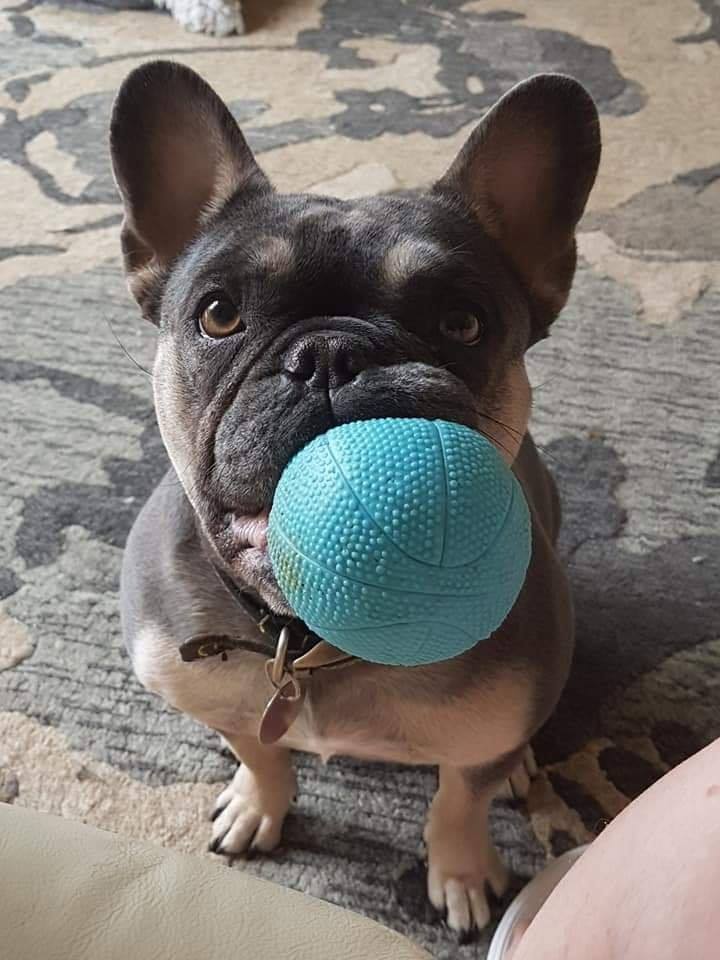 Meet Nancy, she's a 2 year old French Bulldog. Incredibly pretty in a bulldog kind of way, and incredibly cheeky and pushy in a bulldog kind of way.
Nancy is not a dog who we will rehome to just anyone, and she's not a dog who can cope with lots of change or young children. Nancy is quite particular in what she likes and dislikes, she absolutely thrives with good solid, kind but firm boundaries. She is crate and house trained, and is a clean girl. She's also a bit of a monkey, and she loves to get her own way, but she really does want to please….her new owner will need to ensure that they do not deviate from boundaries, and make sure that Nancy is not allowed to guard anything.
Nancy is incredibly affectionate and very loving to her owners, but will test to see if she can get away with deciding what belongs to her…. For this reason, she needs an experienced home who can keep her on the straight and narrow, and then she's a beautiful friend to have in the home.
Nancy is looking for a new home where she'll continue to get her needs met, ideally someone experienced with dogs requiring boundaries around guarding type behaviours. A smart, beautiful little princess for the right home.