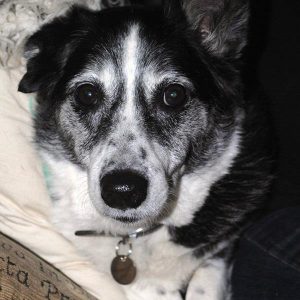 This is our golden oldie Abbie looking for her forever home, she is around 12 yrs but she thinks she is a lot younger and is still quite active for her age. Abbie loves being out and about and ball games. Abbie is a collie cross, possibly corgi as she is quite low to the ground.
Abbie is good around children and bold cats are ok.
If you are Interested in giving Abbie a new home, please fill in a Enquiry form with as much information as you can.