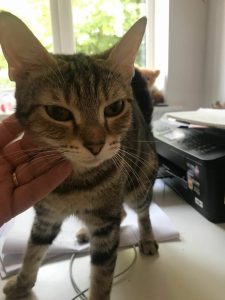 Perfect companion girl is Shakira. She'd love a home with plenty of cuddles and love available, and is happy to soak up all attention she can
? . She's only a young girl of 1-2 years and pretty stunning too.
Shakira would love to be a single cat, she's raised her kittens and now wants the freedom back to do as she pleases. She'd space share with another cat but would definitely prefer a dogless house as they are a bit scary to her.
If you think you can be a human slave to this beautiful girl, please send us in a form here