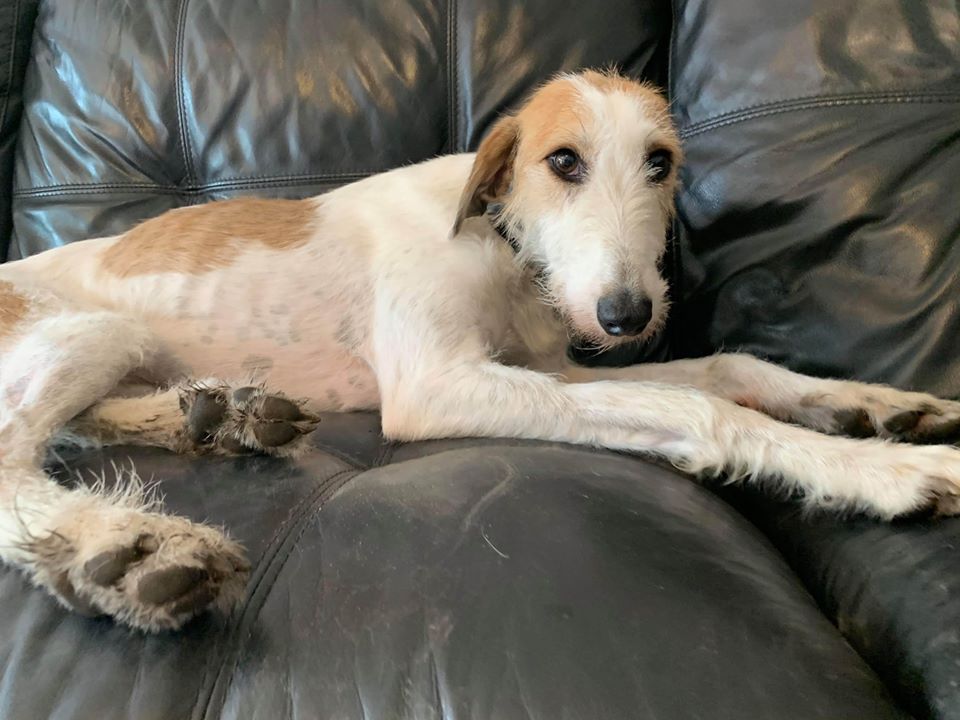 Relay Needs:
*Another confident hound/pack to join.
*A calm and patient house who will give her time to bond.
*No cats.
*Older children who are calm and confident or an older home without young children.
Relay is a 2 year old lurcher girl who's had a tough start. She's been pushed from pillar to post in a number of homes and now needs the opportunity to thrive in a home she can truly call her own.
Her limited stability has had a bit of an impact on her confidence and poor Relay really needs another confident hound to be around to show her the ropes and teach her to not be afraid and to really bond to her people.
Relay loves other dogs, and will thrive with a friend or a group of dogs to live with. She relies on them to show her what to do, and will follow them around and do the cutest play now and woof to get them to play with her.
Relay is fine with older children and is very gentle natured, but loud noises are quite scary so she'd be best suited to a quieter type home in a semi rural type environment. Relay will choose to bond preferentially to a lady or older children, and will need time to trust men- although she's never shown any kind of aggression whatsoever she will remove herself to a safe space when scared.
She's fine out and about on lead but prefers a quieter traffic type environment, and likes country type walks. She travels well in the car, and is quiet when leftbeds for a few hours, is house trained and crate trained for sleeping times.