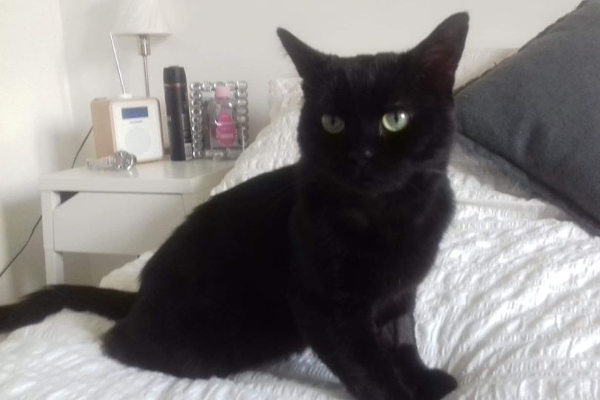 Frankfurter is the most handsome year old black boy who's had a tough start, but clearly been loved at some point.
Frank was found scared, hungry and straying and with some nasty wounds probably from other cats as he was unneutered.
Frank has had all his wounds treated, and has been neutered and has settled beautifully into his foster home. Unfortunately, most likely as a result of the wounds he has received, Frank has tested as fiv positive which means he now needs an indoor life. He's not bothered, as long as there is A LOT OF LOVE on offer. Frank loves a cuddle and tummy tickle, and will go under the duvet for a snuggle. He is still a bit wary of loud noise and scared of dogs (although may well acclimatise if they are kind and calm). Frank is fine with children, as long as they are fairly quiet, so possibly older children who move more predictably.
Frank is looking for an indoor only home, where he will get lots of affection. This boy deserves the best ??
If you are interested in Frank, please fill out a form here