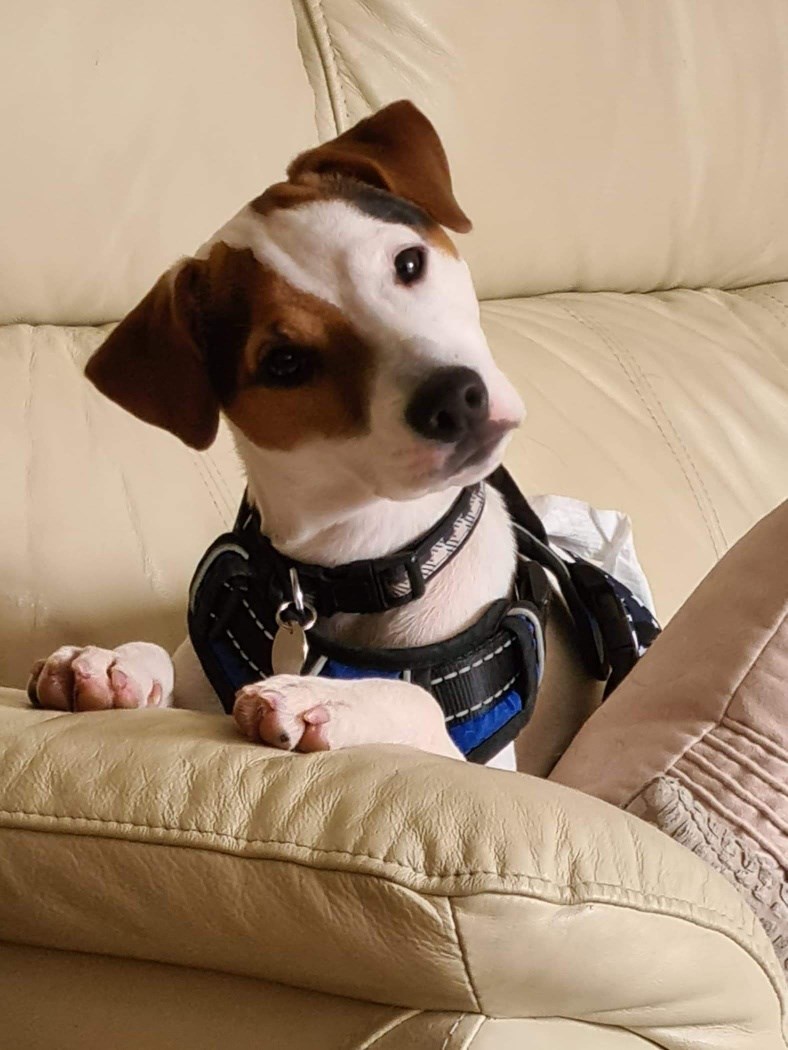 **Rehomed** Ravi is just under a year old and is a terrier mix. He's a super duper handsome, smart little lad, but as is often the case, hasn't been exposed to the world sufficiently while young, and therefore is easily over stimulated by the big wide world.
Ravi is in foster with other dogs and cats and he will need a home with at least one calm, confident dog who can teach him the ropes and won't introduce bad habits to him, and can show him the world isn't too scary.
Ravi is pretty much fully toilet trained but requires a close watchful eye to take him out regularly and reward him for being clean. He will absolutely require ongoing training outside of the house with regard to socialising, and needs to work on dog meetings, staying calm around moving things like vehicles, and with meeting people. Ravi is super friendly and loves being rewarded, just needs to work on his confidence and calmness.