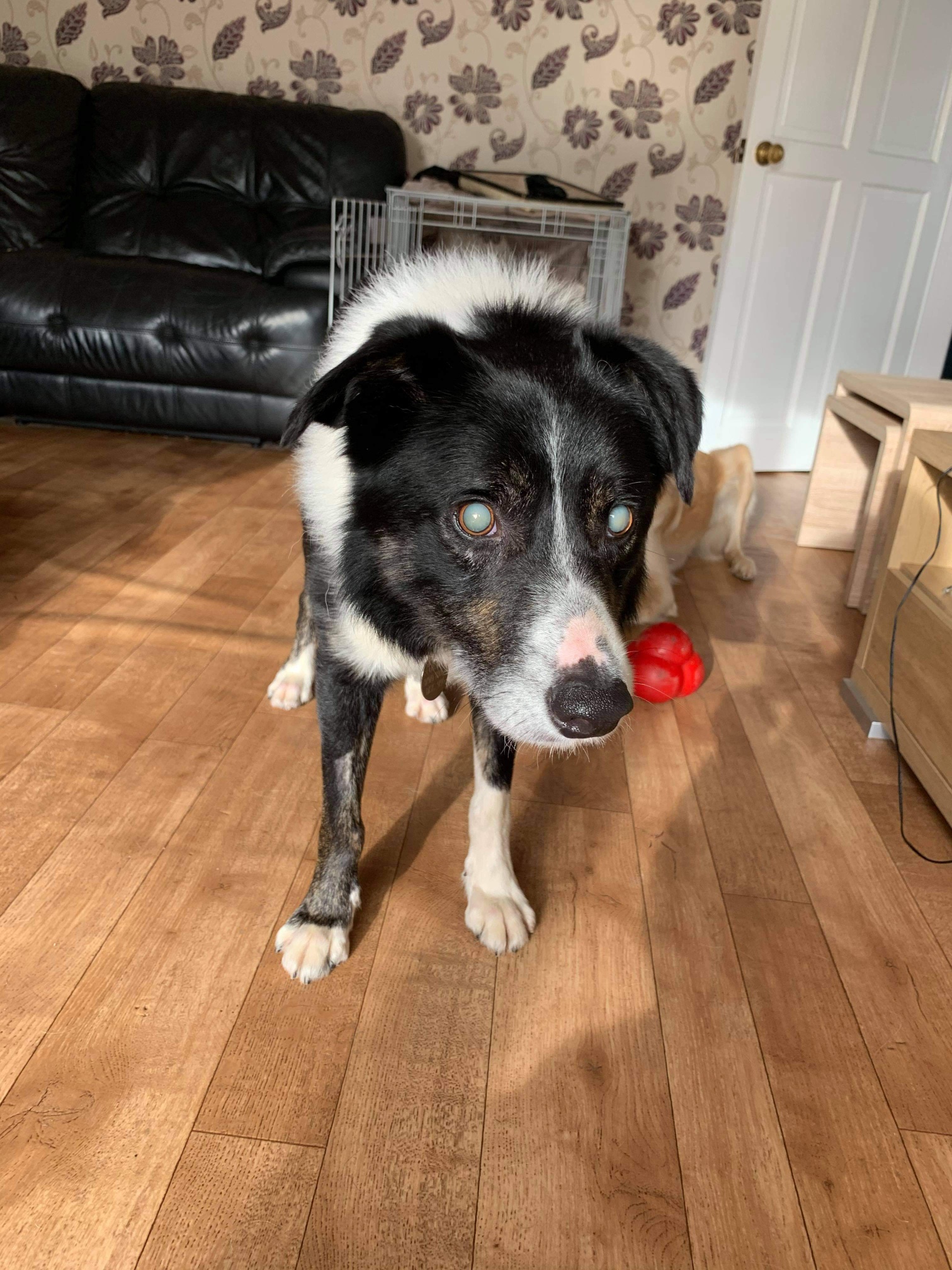 Obi is a very special 4 year old lad, who is essentially blind (can see only some shadows). He has had a very tough start to life and has spent the majority of his time chained up to a kennel.
It is still early days for Obi and he still has a huge amount to learn, and we are looking for a special home which can help him along his way. He will be the most fabulous, kind and loyal soul when he knows you.
Obi's strengths:
• very dog friendly
• very people friendly (timid with men)
• gentle, playful and kind natured
• quiet and settled when left during the daytime
• clever and quick to learn, typical collie
• 90% toilet trained
Obi's weaknesses:
• still learning to go outside without fear, especially when hearing any loud noises
• needs to continue learning to wall on a lead without fearing it
• needs to learn to trust and enjoy the company of males
• final learning around toilet training overnight
Obi will need to have a patient and understanding approach, with kind, calm and gentle voices. There is no reason why he can't live with children, however as he startles easily, they need to be older children who will respect his space and not make him jump with noisy toys or sudden movements. Obi absolutely adores other dogs, and they, without a doubt, give him confidence. He is playful and kind natured, but obviously takes time to read signals of another dog, so needs kind and tolerant companions who allow him to learn alongside them.
Obi is in foster in Arlesey, Beds. He would prefer a rural home, away from busy traffic and working towards going out for walks in quiet areas for sniffing opportunities as well as exercise. Obi doesn't much like the car, although he doesn't make fuss, just dribbles with nervousness and disorientation, so we don't want to move him too far ideally.
**Rehomed**