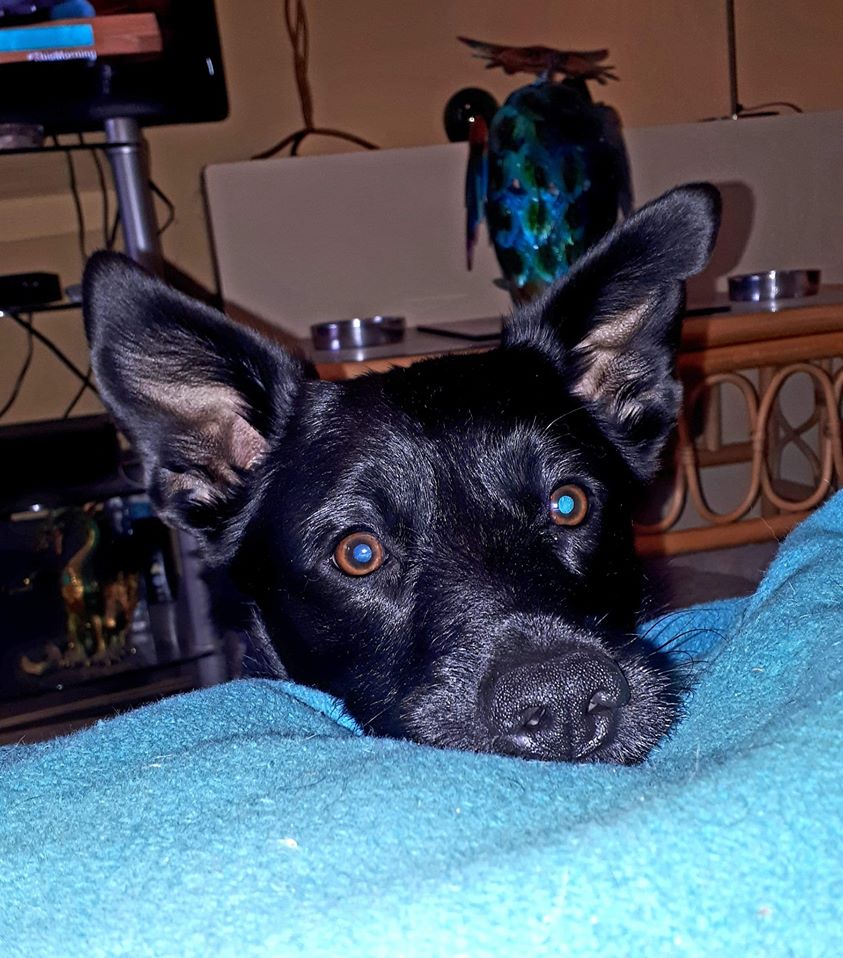 Pretzel is now ready to meet his new family. He's a 3 year old Scottie cross (approximately cocker spaniel size, slightly longer but lower riding).
Pretzel loves playing ball, in fact…. He'd love to play all day! Pretzel is a bouncy, fun and affectionate dog who has had a tough time. At 6 months old he was involved in a car crash which smashed his right hip….. Forward over 2 years and he came to us hopping lame. Investigations led us to find a huge infected area of bony/ deep muscle tissue which must have been agony for all that time. Pretzel had extensive hip surgery and has made a most remarkable recovery. This boy is walking, running and going up and down steps, plays and is almost fully using his back leg already.
Please, only apply for this boy if you have a fun and lovely home and are around most of the time. He should have no further medical requirements now, and will lead a full and active life. He would love a bouncy doggy friend, and would equally play nicely with children who are old enough to understand to be careful with his wound site at the moment. He can live with cats, although he thinks it is fun to have a game with them, it's not aggressive at all, but a cat would need to be dog savvy.
Pretzel is currently in foster near Baldock, Herts and will be a popular boy we hope. He deserves to continue with a happy and pain free life with a family who will love him ?
If you are interested in pretzel please fill out an animal adoption form here