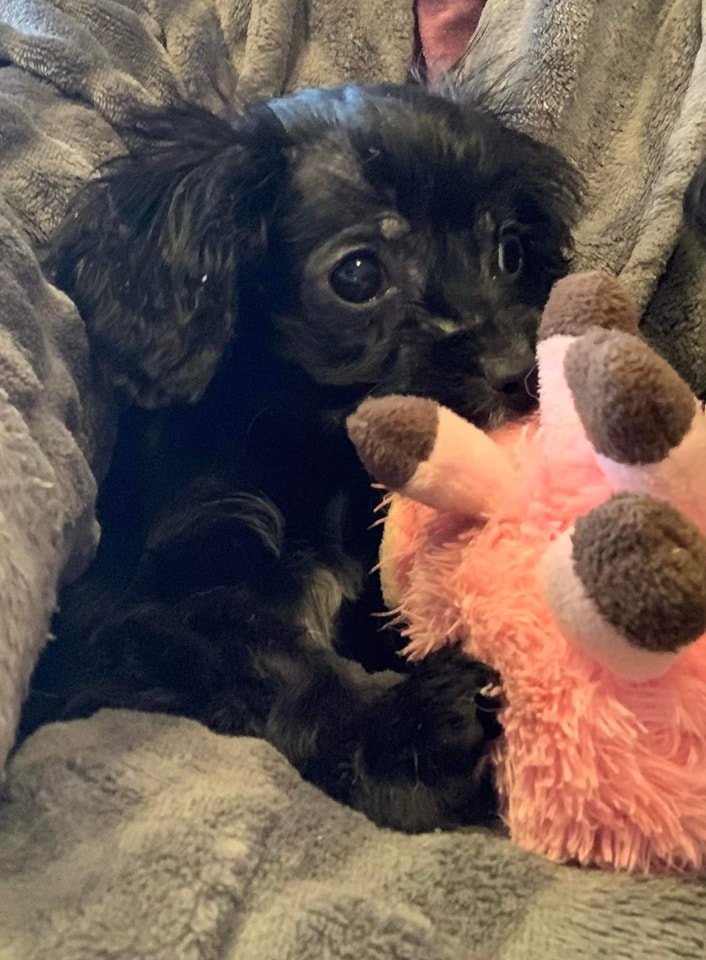 **Rehomed**
Pop is an adorable tiny little 11 week old puppy who was found dumped in a carrier bag with her brother in a terrible state, in the storms.
Pop has had lots of treatment for her skin which is recovering nicely but she still doesn't look absolutely back to normal yet, and this will take time.
Pop is a demanding, full on, busy girl who will be very petite as an adult, maybe 5/6 kg approximately. She will require a lot of training to get her toilet training sorted and will be a busy, vocal girl who will want to be occupied and may be a brilliant little agility dog as she has a super active and busy mind.
Pop is ready to go now (please don't enquire unless you are absolutely ready to adopt) and is in foster in Arlesey, beds. She will only be rehomed to a home where there is a plan in place for her mind to be kept active and for training to be undertaken to give her a fulfilled life, and plenty of time to be spent with her through her formative months ahead.
Pop is young enough to be rehomed with other well trained dogs, cats and children who are safe and responsibly supervised around such a small girl.
If you are interested in her please fill out the form
here
please note that we are unable to return all enquiries but if you get the bounce back email then you have successfully submitted your enquiry (should now be working properly). Please ensure you write in your enquiry what you intend to do to ensure training and stimulation are covered.