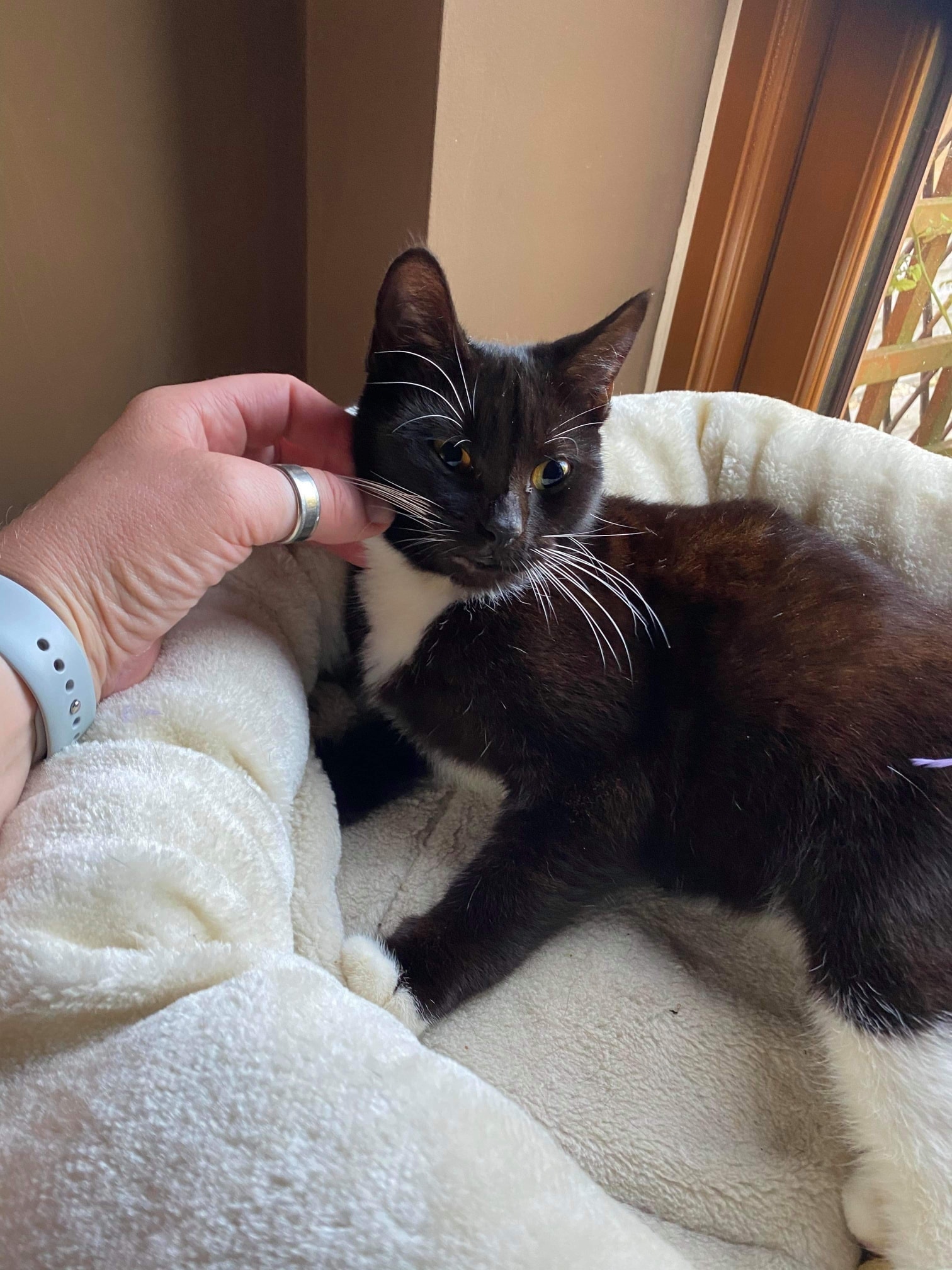 **Rehomed** Oreo is a gorgeous handsome lad of 10 months old. He's a lovely lad but a little shy and takes time to trust. Once you've won him round he'll show his soppy side and come for a tickle and some affection.
He'd like a fairly quiet house, where things are predictable, and he's happy to share his space with other cats, but is not happy with dogs in his space and would prefer to not be around them.
Oreo is only a young chap and would love to live somewhere that he can be safe to explore outside once he's settled into his new home. He's a sweet little guy who has been a bit shell shocked about moving and needs his forever home to let him flourish and become the snuggle bunny he really wants to be.