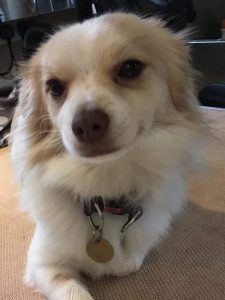 HALO Is a lovely little pom x chihuahua boy of about 16 months. He was initially a little shy and reactive to incoming visitors and needs reassurance and security when greeting, and for this reason we are looking to rehome him to a home with children over 10. He is now a settled little guy in his foster home.
Halo loves doggy friends, and likes nothing better than to race around with his mates, so would happily live with other dogs of either sex.
Halo is a smart little guy who will love to attend training or learn new skills and although a little barky out and about, he enjoys himself and this will continue to improve as he becomes more and more used to the outside world.
If you are interested in little Halo, please fill out a form here