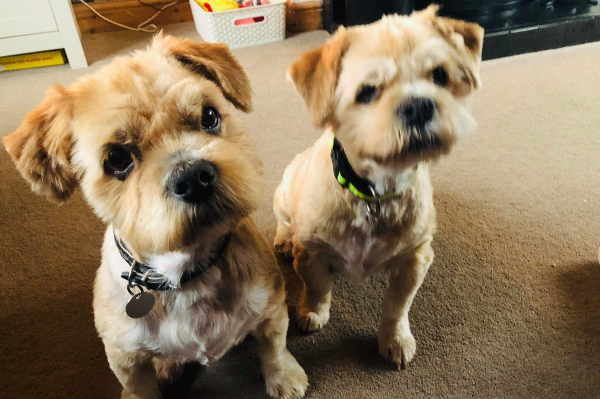 Gerry and Bono are a bonded pair of Lhasa boys aged 8 years old. They are the cutest, happiest, nicest natured lads you could meet. They are calm, they love snuggling up on the sofa, but are not demanding, just really affectionate.
They like a short walk, but currently are building their exercise tolerance and are a little ahem….portly
. They will be looking for someone to continue building on their activity and are likely to get up to about 45 minutes… And then sleep it off
These lads are looking for a new home together, they will make fantastic companions and are kind and calm with children, although would probably prefer a cleaner house with visiting ones as opposed to a busy busy environment.
They have no existing health issues although previously had matted coats and poor skin condition just due to their previous owner being unable to manage them in a time of failing health. They will have an ongoing grooming requirement and we expect their coats to be well looked after in the future. These lads have had a very loved life and are very happy together and are the most lovely pair. Please don't be put off by a pair, they are incredibly easy lads and really nice natured. They will keep eachother company and aren't in any way tricky