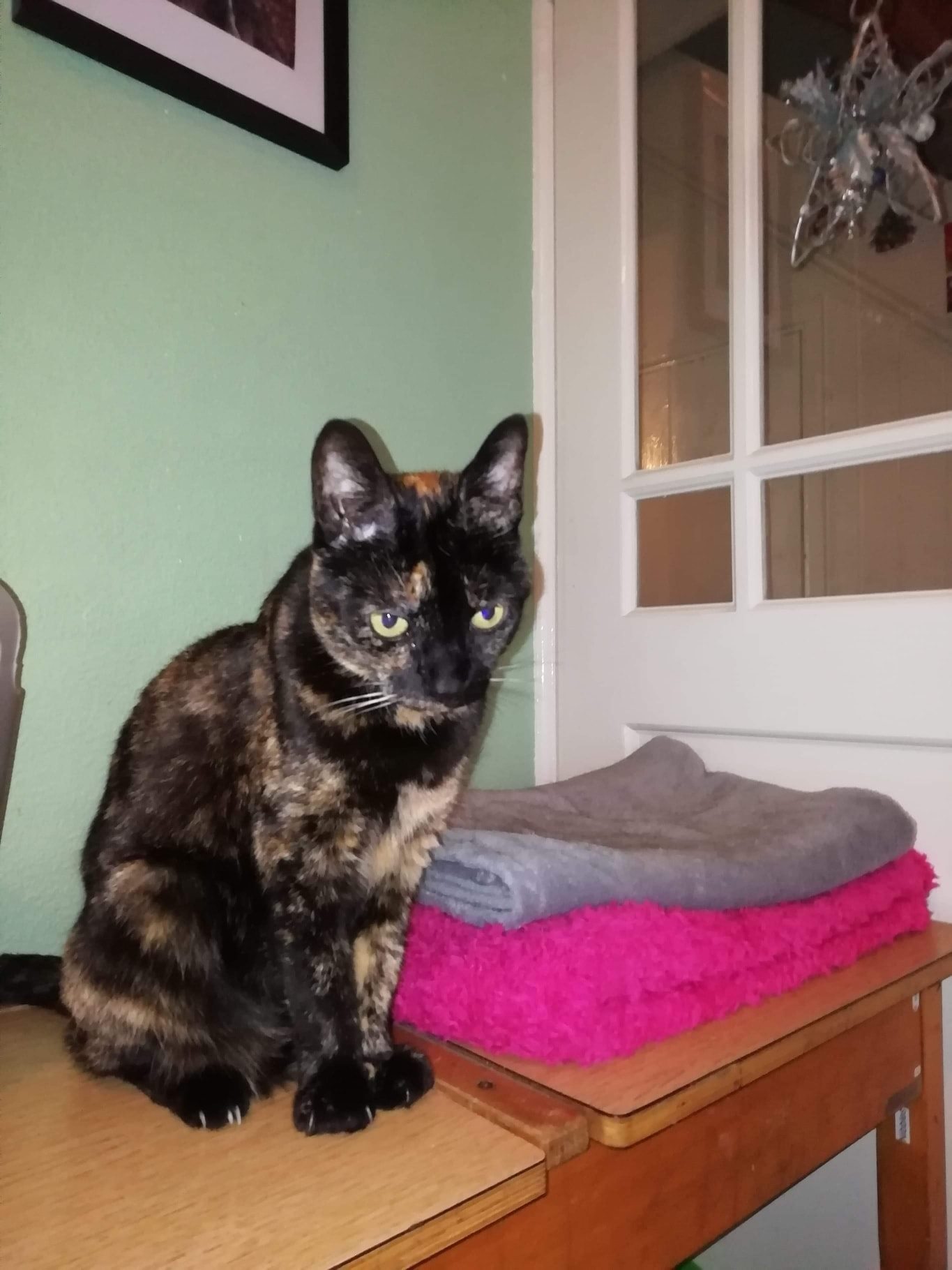 Beau is an older girl at 13 years, who likes company as long as she feels safe. She will follow you around the house and likes to have access to a garden where she can explore but she can get spooked easily, so likes a quieter garden, and won't really stray far.
Beau has lived with another cat before however would rather be an only cat and would suit a home with older children who will respect her space and allow her to go to them, or ideally be a companion for older people who are calm and predictable.
Beau will let you know if she likes you and rewards you by sitting on your lap and allowing you to stroke her. She so deserves a happy forever home now, and although likely to be initially shy, will come round to being a lovely cosy companion.