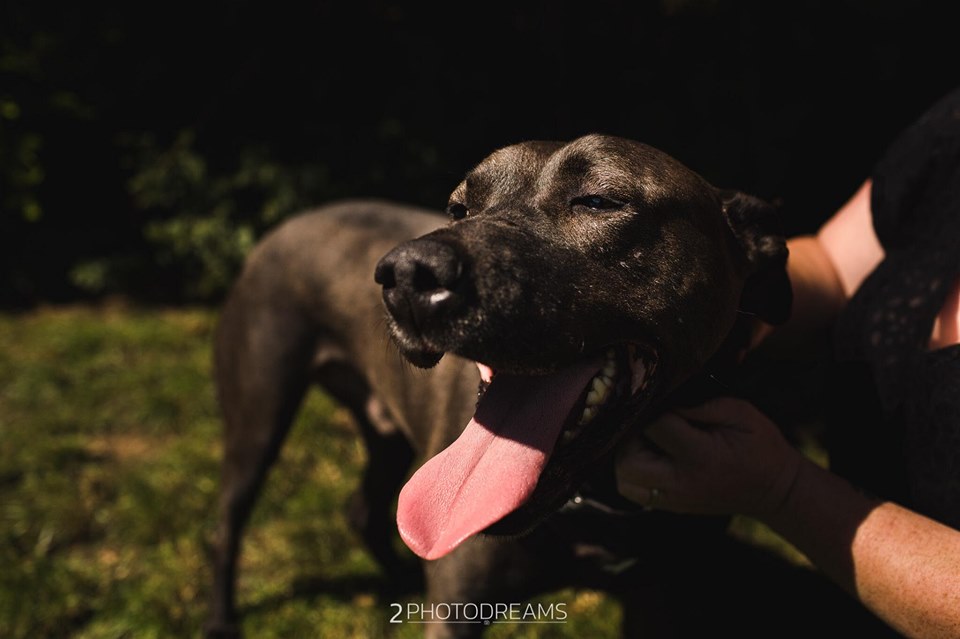 Could you give George a new lease of life?
George is an active 4-year-old bull lurcher looking for his forever home. He's been waiting for more than 500 days in local kennels so it's time for a new scene!
George is obedient, eager to please and knows his basic commands. He can be cheeky, giving kennel staff the run-around when it's time to go back in his kennel — he knows another home awaits! A strong and lively boy, he cannot be rehomed with children or small animals roaming free. He will fit in well somewhere with an enclosed yard, a large home with grounds, a live-work unit or a farm where he would have his own kennel, but still have supervised time out and about. George has lots of love to give and will make a great companion for an experienced and confident handler — he thrives when he knows the boundaries.
George's history is patchy, but we know he has spent most of his life in kennels. When he arrived with Luna Animal Rescue in 2017, he was skinny and poorly, suffering from salmonella. After extensive treatment and special food he was soon back on his feet and fit again! In March 2018, he spent some time with a new family but was later returned. He has been waiting patiently for his forever home ever since. If you think you are just the person to give George a new lease of life, please get in touch. His lively personality, watchdog ways and loving nature will make him a truly special companion and a great dog to have around, day and night.
Our thanks go to 2photodreams for the photoshoot.