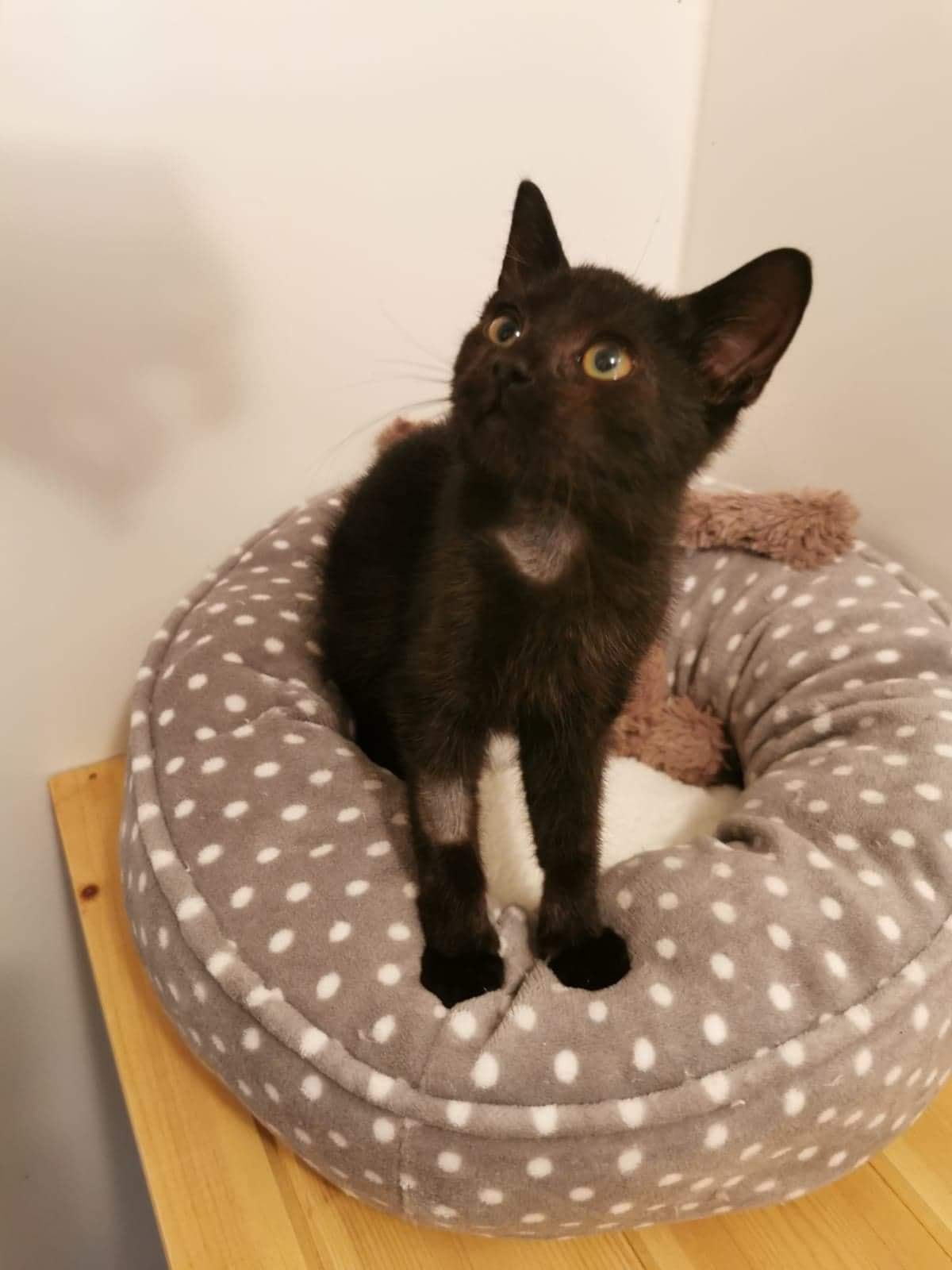 **Rehomed** Meet Deltoid (Del) who is the sweetest, cuddliest little guy of about 16 weeks, who is looking for his new people.
He was found collapsed and taken into a local vet with flu, an eye ulcer and horrid dehydration bless him. After such a close shave with death, little Del lives life to the full, and loves everyone.
Del desperately wants cuddly humans and sits longingly looking at other cats 2acting to snuggle and play with them….