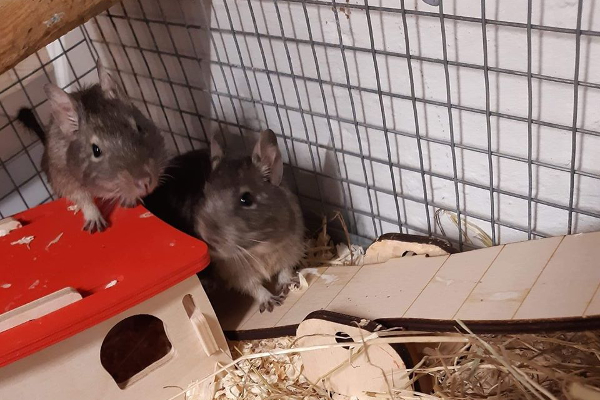 We have 2 fab little pairs of degus awaiting their new families ?
There is a pair of bonded girls (Fairy and Flake) and a pair of bonded boys (Tiffin and Teacake), both of which are fun, friendly and amusing to watch and play with.
These little ones are great interactive little souls, who are happy to hand feed and are busy during the day time so lots of opportunities for handling and stimulation for them.