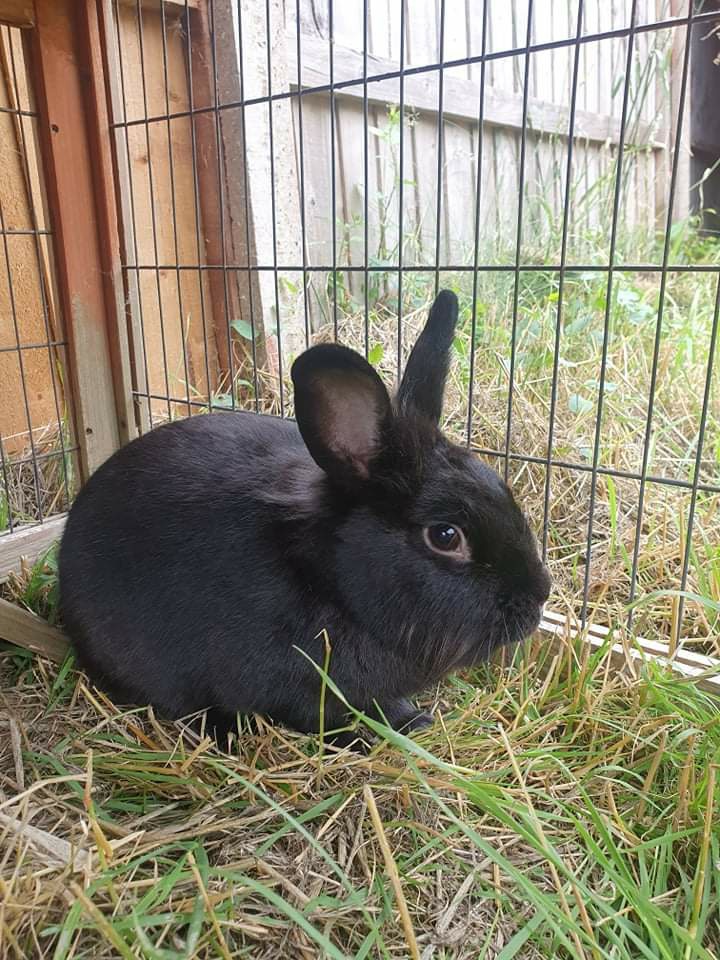 Check out our huge selection of bunnies… they are all looking for new homes.
All singles will only be rehomed to bond with an existing healthy, vaccinated and neutered bunny, with a setup that not only meets their needs but provides stimulation and interaction for them.
Euro and Eclair are a beautiful bonded couple who are fun and entertaining pets, who happily hand feed and are used to outdoor living.
Blackberry is an 8 week old doe (will be neutered under our contract once old enough) and is already used to being outdoors.
Cameron Diaz (white and black lop) is currently an indoor bunny, and is middle aged, looking for a calm similar aged buck to be her husbun.
Cucumber is a large black stunning 3 ish year old buck who's full of fun and frolics and is just getting used to being outdoors and loving it. He would like a similar sized friendly doe to snuggle up to.
Cole is an 8 month old hunky ginger boy who is ready for a young lady to enjoy binking about with. He's currently indoors, but could go outdoors happily.
If you are interested in any of our bunnies please fill out the
form here
if you receive a response email you have successfully submitted your enquiry x
---