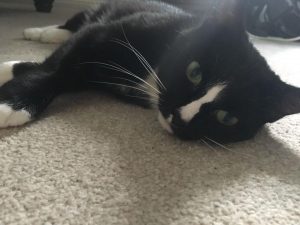 Look at my beautiful eyes
? I neeeeeeeed my new family to love me.
I'm Bibi and I'm 2 years old, and the friendliest most loving girl. My kittens all got adopted and nobody wants me
?. My Fosterers say I'm a beautiful girl and give me lots of cuddles but I want my own family….. One who knows I'll be a little shy to begin with, but will come round and give the best snuggles to.
If you think you can love me, I can live with other cats and dogs and children, but I'm a little shy to begin with, so I'd like lots of reassurance (and chicken too
?). Please send an Enquiry Form to my rescue at and tell them you'd like to come and see me