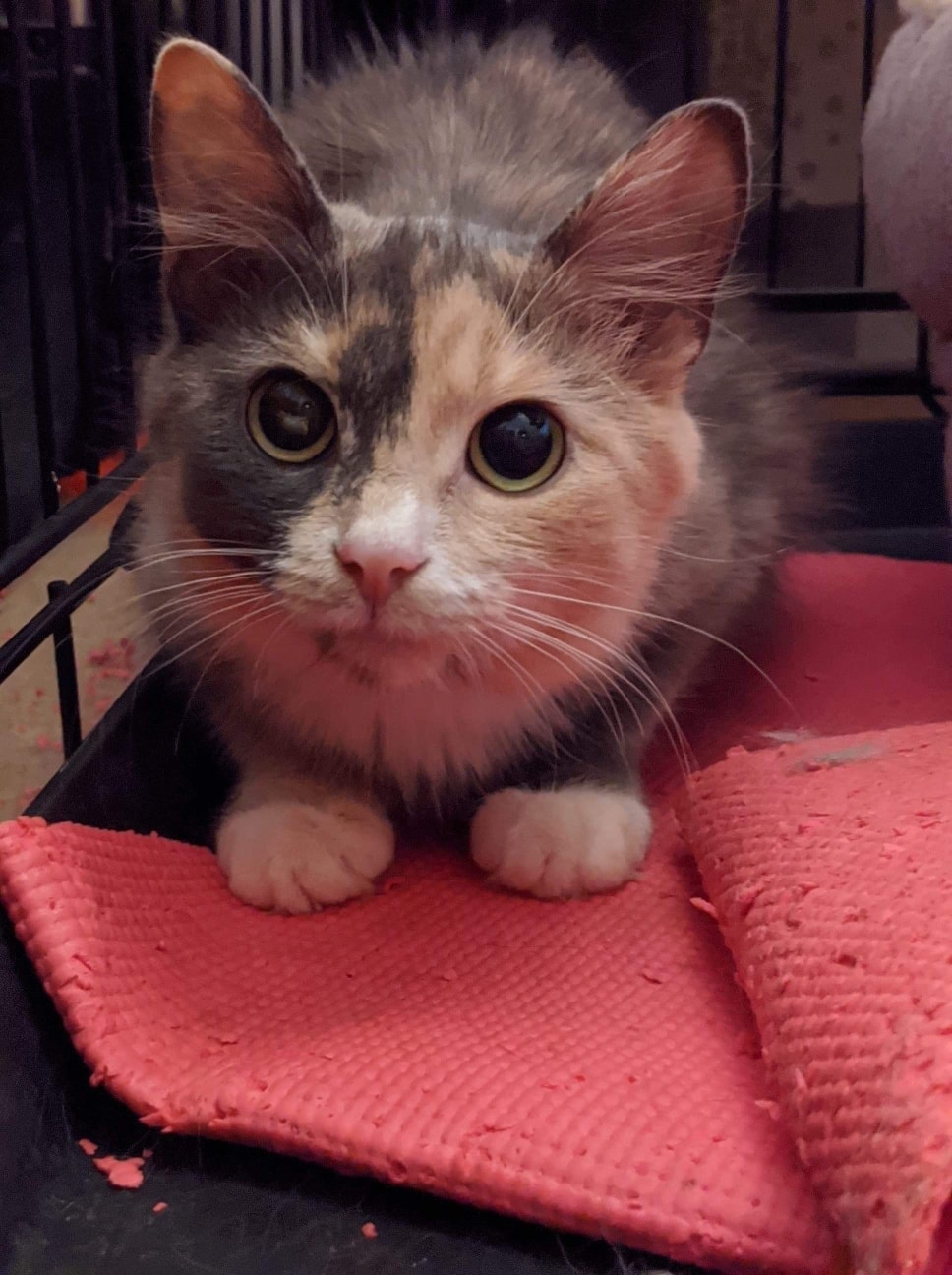 Tofu needs
*A quiet, calm environment.
*Can live with other animals.
*A patient, slow moving person to develop a bond of trust with.
ofu is only a young girl at about 18 months, who had a tough start, having kittens young and having to fend for herself.
Tofu has started her journey and is learning to trust. With calm, quiet, gentle handling she loves a tickle and will purr away bless her. She's not confident with this yet, and her journey will continue for months to come.
We don't want to rehome Tofu as semi feral, she loves her cosy bed and will love her people given time and patience.
If you have time, space and patience, please consider Tofu, she is a beautiful dainty little girl with so much to offer