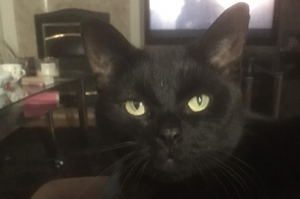 From the gorgeous 4 year old girl Taboo's foster family….
Taboo is a very pretty clever and inquisitive cat. Happy to chill in her basket all day and equally loves to sit in a lap and will do so for hours. She likes a stroke but in typical cat mode will let you know when she's done.
Very independent but I imagine with time that she'd bond very well. Used to being a pampered pet and misses her previous owners .We're finding once she knows us she's happy to be around us more and has started to play more. Would prefer to be with older children or an older couple as let's you know once she's had enough cuddles.
Taboo can live with other cats and dogs once introduced properly too.
If you are interested in offering this pretty girl her forever home, please send us an enquiry form.