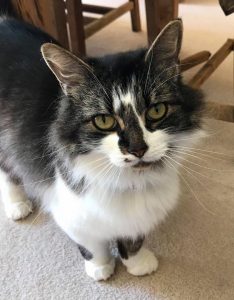 Spice is the most beautiful girl, who is about 3 years old. She's used to living with other cats, dogs and children and is quite a happy confident girl.
She has a beautiful soft, fluffy coat, which she is good at looking after, and is clean and easy in the house.
Spice is looking for her new family, and is now ready to pack up her meat, biscuits and bed and move to her new home. She's fit and healthy and has no medical needs at all.