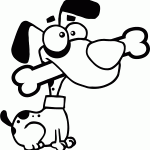 Unlike some rescues, Luna Animal Rescue does not have a centre where you can go to, as all of our animals are in foster homes with their foster carers. This way they live in family environments which is less stressful on the pets and presents them in a more natural manner than dogs kept in kennels may be.
We do still have centralised contact details though.
If you need to call us our phone number is: 07970 800530
In the first instances please use either of the contact forms below.
General Enquiry Form – if you need to get in touch
Animal Enquiries Form – to make a general or specific animal enquiry
We aim to get back to everyone within 5 days maximum. If you have not heard from us in that time please do get back in touch.