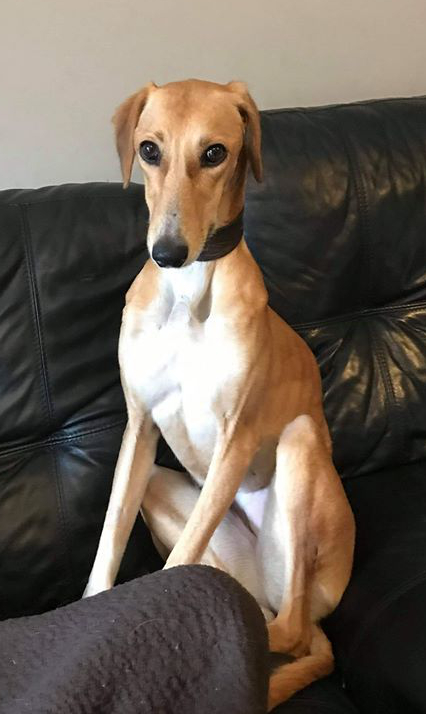 Nicola is a sociable girl with a bouncy nature, who would love an active home, very possibly with another dog to play with. She's calm and settled when left for up to 4 hours and is crate and house trained.
Nicola is very friendly, but quite a tall girl with a long whippy tail, so possibly more suited to children less at eye level to this, perhaps 5 and over. She would very likely chase small furries given the chance, so no cats in her new home, and normal 'lurcher' management when out and about.
Nicola is in foster in North Herts area, and is ready to find her new family.
If you are interested in her, please fill out a form here and if you have done so before, call or message us x